The Hoot
Actionable ideas for the busy trader delivered daily right up front
Tuesday higher.

ES pivot

1881.75. Holding above is bullish.

Rest of week bias

uncertain technically.
Monthly outlook: bias lower.
YM Futures Trader: still long at 16,434.
Recap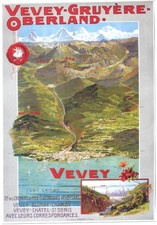 I
t's a good thing I called the market lower last Friday because it not only gave up all of Thursday's gains but continued lower with a vengeance for a 391 point drop in the Dow as the month-long cascade continued unabated for whatever reason. Whether it was options expiration, the price of oil, or geopolitics, who knows. Now we're left with the difficult situation of starting a new week on a Tuesday with 3 day-old charts but let's take a look anyway and make the best of it as we resume our daily forecasts.
The technicals
The Dow
: In a pattern that has become all too familiar this year, on Friday the Dow began the day with a massive dump right out the gate and then spent the rest of the day just wandering around the lower edges of that trying to recover but to no avail. The net result was another ugly tall red candle, this one just catching support at the September lows around 15,993. Oddly enough indicators have actually been rising for a week though they still remain oversold. But when this monster sell off ends is anybody's guess at this point. There's no bullish signs on this chart and like I said last week at its current rate of selling the Dow is due to hit zero in April and that's not too far away.
The VIX
: After giving some signs last Thursday with a small red spinning top that it might soon return to Earth, instead on Friday the VIX put in another big gap-up candle to gain nearly 13% in action that busted right through its upper BB. That also sent the indicators rising again to just shy of overbought and also formed a bullish stochastic crossover from a high level. Those are often good for another day or two of higher prices however the VIX also rarely spends much more than a day or two above its upper BB. Overall this inverted hammer though has more of a bearish appearance than anything so I give better than even odds that the VIX goes lower on Tuesday.
Market index futures:
Tonight, all three futures are higher at 12:49 AM EST with ES up 0.88%. Last Friday ES took it on the chin making zero headway above Thursday's nice move higher and simply continuing it's depressing month-long sell off as the day wore on. In the process it gave up recent support around 1883 before finally testing the August and September lows. Interestingly that test was a success and if we can manage to move higher from here that would mean a triple bottom which is itself a bullish sign. Also interestingly like a few other charts indicators have now been actually rising for a week here. We are also actually trading outside this month-long descending RTC for a bullish setup. And even more interesting is the fact that in the new Monday overnight ES is trading non-trivially higher. That gives one at least a mild expectation that perhaps this time we can call a short-term bottom.
ES daily pivot
: Tonight the ES daily pivot dives again from 1904.33 to
1881.75.
And that, plus a strong overnight move in ES is finally enough to put it bck above its new pivot so this indicator turns back to bullish.
Dollar index
: Lately the dollar has been looking like it wants to go higher but never seems to be able to, as for two days in a row it has put in green candles but each one with lower highs than the day before. Indicators remain quite overbought and the stochastic has started to come round for a bearish crossover. So I'm taking Friday's green hammer with a grain of salt and simply not touching this chart tonight.
Euro
: And the euro is undergoing similar weird gyrations on its daily chart. On Friday it put in a very tall inverted hammer as it tried to continue a two day winning streak but seems to expended all of its energy settling for a close at 1.0924. Interestingly the new Monday overnight is moving distinctly lower and forming a nice dark cloud cover as well. With indicators now falling and a bearish stochastic crossover in place I'd say it's looking good that the euro goes lower on Tuesday.
Transportation
: Like everything else, on Friday the trans got hammered hard losing another 1.63% on a red hammer. This makes the second reversal candle in a row and the indicators have actually been rising for a week now though they remain oversold. Whether this means a reversal is at hand or not is anybody's guess at this point, though given how crazy the action's been all year long so far., who knows. I had to go back to the monthly chart to see how low the trans have gone in just three months and the answer is the last time we were at these levels was October of 2013. That is a lot of wealth destruction my friends. The trans continue to ride the monthly BB lower and have also formed a monthly bearish stochastic crossover. That is simply an awful indicator.
Accuracy:
Month right wrong no call conditional batting Dow
average points
January 5 3 2 0 0.625 830
And the winner is...
The first trading day on this four-day week is historically bullish. We also now have a successful test of both the August and September lows on the books for the SPX. And the SPX Hi-Lo indicator hit zero last Friday for the first time since last November 13th, and the next day after that began a five day rally. And the Chinese sellers did not show up Monday evening for their usual 8:15 PM dump for a change. And finally, all the futures are moving significantly higher in the Monday overnight so I'm going to just call
Tuesday higher
.
YM Futures Trader
Nothing new here, we remain long at 16,434 in anticipation of further gains.