The Hoot
Actionable ideas for the busy trader delivered daily right up front
Friday uncertain.

ES pivot

1985.92. Holding above is bullish.
Next week bias uncertain technically.
Monthly outlook: bias higher.
YM futures trader: no trade.
Recap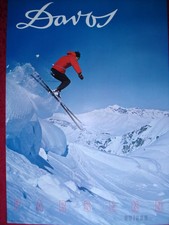 W

ow - it was like deja vu all over again on Thrusday with the market sinking right out the gate only to recover and spend the rest of the day clawing its way back to modest gains. It wasn't much but hey, I'll take it. And so hi-ho, hi-ho, it's off to the charts we go as
we make our way to the end of the first week of March.
[With Google's on-again off-again spell checker (it's off again at the moment) I apologize in advance for any uncaught typos. I type fast, but not well.]
The technicals
The Dow
: On Thursday the Dow put in a virtually identical candle to Wednesday as it rejected a green hanging man - by putting in a second green hanging man. Indicators are now into overbought but we're left in the same spot as last night - waiting for confirmation of a reversal lower.
The VIX
: As I expected, the VIX continued lower on Thursday losing another 2.28% to make it three down in a row after breaking under its 200 day MA. We're now oversold but there's still no bullish candle, the stochastic is lying flat on the floor and the lower BB continues falling away, now at 15.45. So once again, I can't find anything bullish on this chart.
Market index futures:
Tonight, all three futures are lower at 12:18 AM EST with ES down just 0.03%. Like the Dow, ES duplicated Wednesday's performance on Thursday with slight gains. We do now have a stochastic that has started curving around for a bearish crossover buty we're not there yet. Indicators are well into overbought and the new overnight isn't making much headway. After three up in a row and closing in on the 200 day MA, I'm sort of starting to wait to the other show to drop.
ES daily pivot
: Tonight the ES daily pivot rises again from 1978.17 to
1985.92.
Onve again, ES remains above its new pivot so this indicator continues bullish.
Dollar index
: Last night I wrote that
"the next move could possibly be lower"
and so it was, big time as the dollar gapped down 0.64% on a tall red candle. The indicators are still just overbought but now all headed lower. With a top clearly in, it looks like there's more downside on the way.
Euro
: And just invert all of that for the euro, which popped back up to 1.09585 on Thursday exiting a descending RTC for a bullish setup. With indicators now all rising just off oversold this one looks bontinued higher for Friday.
Transportation
: The trans had a great day on Thursday, handily outperforming the Dow, up another 1.13% on a nice green marubozu. That was enough to send the indicators overbought and we remain in a rising RTC even as the upper BB continues to run away, now at 7659. So I see no reversals here yet.
Accuracy:
Month right wrong no call conditional batting Dow
average points
January 9 5 5 0 0.643 1433
February 9 3 5 3 0.800 1133
March 2 1 0 0 0.667 -270
And the winner is...
While I don't have enough bearish signs on the charts tonight to make an outright negative call, it does appear to me that the tide may be turning. And with a bunch of employment numbers coming out on Friday, this seems like as good a time as any to call
Friday uncertain
. That's all she wrote. See you again Sunday night!
YM Futures Trader
No trade tonight.