The Hoot
Actionable ideas for the busy trader delivered daily right up front
Friday uncertain.

ES pivot

2081.25. Holding below is bearish.
Next week bias uncertain technically.
Monthly outlook: bias lower.

Single stock trader: VZ not a swing trade buy
Recap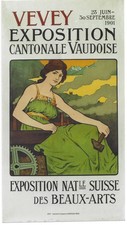 I
called the Dow higher for Wednesday but the market finished virtually unchanged. Of course that's an interesting development - so let's see what the latest charts let's check out the implications of the latest charts for the market on Friday as we close out the week with option expirations for November.
The technicals
The Dow
: On Thursday , the Dow went basically nowhere as it oscillated about the unchanged line to finish with a perfect doji star on its smallest range day since October 26th. Indicators are similarly wandering around halfway between overbought and oversold and thus are not particularly useful tonight. So that leaves us with a weak reversal warning but one that requires confirmation on Friday. This may just reflect uncertainty over option expiration days which often feature strange action.
The VIX
: Last night I thought that the VIX did not look particularly bullish for Thursday and indeed it tested its 200-day MA early on. But in the end it bounced right off it to post a small 0.83% gain on an inverted hammer. That left all the indicators somewhat confused with RSI rising but momentum and the stochastic both falling. So at this point it looks like the 200 MA at 16 is providing some support here and it's not clear that the VIX will want to go below that on Friday. Some limited upside isn't out of the question either.
Market index futures:
Tonight, all three futures are mixed at 12:13 AM EST with ES down 0.04% but YM up 0.06%. Last night I couldn't find any bearish signs at all on this chart, but after such a big gain on Wednesday it looks like the way it looks like ES finally ran out of gas on Thursday putting in a doji star sitting right at the top of Wednesday's close. This is a reversal warning that requires confirmation and it looks like we're getting it in the new overnight as ES is running lower and all of the indicators are still a bit short of overbought. So it is possible this one could move lower on Friday.
ES daily pivot
: Tonight the ES daily pivot rises from 2068.42 to
2081.25.
.That's enough to put ES back below its new pivot so this indicator now turns back to bearish.
Dollar index
: Last night I noted a reversal warning in the dollar but noted that it required confirmation on Thursday. Well we got that confirmation big time as the dollar plunged 0.68% on a gap-down red candle. That was enough to send the indicators off of overbought and also cause a bearish stochastic crossover. So right now it looks like there's more room for the the dollar to run lower on Friday despite all the noise you're hearing in the media about the strength of the dollar.
Euro
: I also got the euro correct last night when I called for a higher close on Thursday as it bounced right back up to 1.0736 after a nice doji star on Wednesday. That leaves it hanging right on the edge of a month-long descending RTC for a bullish setup. However the overnight is showing no interest in any sort of follow-through and the indicators are confused, wandering around halfway between overbought and oversold. So right now the general impression is that it's possible the euro may run lower on Friday.
Transportation
: At least I got this much correct. After a nice gain on Wednesday the trans followed it up with another 1% advance on Thursday. Indicators continue to rise off of oversold but have yet to reach overbought. In addition the upper BB is not until 8333 so there's still some room to rise here and now with a confirmed two white soldiers marching on there is still nothing bearish about this chart for Friday.
Accuracy:
Month right wrong no call conditional batting Dow
average points
January 8 6 4 1 0.563 627
February 6 4 5 3 0.692 183
March 7 6 5 4 0.647 976
April 3 8 7 0 0.273 1
May 6 5 5 2 0.615 581
June 8 6 3 4 0.706 552
July 10 1 5 4 0.938 1212
August 10 2 3 2 0.857 2314
September 7 4 8 1 0.667 1404
October 7 7 5 1 0.533 538
November 3 6 3 2 0.500 -429
And the winner is...
The market's failure to advance on Thursday after its 200 MA breakout make me cautious. Add in a lackluster overnight in the futures and VIX that just bounced off its own 200 day MA and it's not clear where the buyers are going to be coming from. But there are still no outright bearish signs on the charts so with Friday being op-ex anyway, I'm just going to call
Friday uncertain
. That's all she wrote. Reminder - I'm taking next week off so I'll see you again Sunday night after next.
Single Stock Trader
Verizon surprised me on Thursday by rejecting the hanging man from Wednesday as it gained another 0.84%. That makes it four in a row now and it's pretty clear we missed this particular bus. However, the indicators have not yet hit overbought so there might still be some more gas in the tank for Friday. Nevertheless this is not my preferred trade entry setup.