The Hoot
Actionable ideas for the busy trader delivered daily right up front
Thursday higher.

ES pivot

2068.42. Holding above is bullish.
Friday bias uncertain technically.
Monthly outlook: bias lower.

Single stock trader: VZ not a swing trade buy
Recap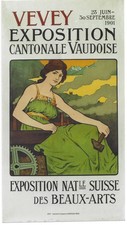 W
ednesday morning Mr. Market must have been anticipating the Fed minutes at 2 PM because the Dow pretty much just rose all day with the gains accelerating after the announcement. It could have gone either way and that probably would account for all the uncertainty in the charts on Tuesday. So with that out of the way let's move on to Friday. I will just add that with Thanksgiving next week I'm planning on taking the entire week off. I'm not looking for much action in the markets then anyway and it will be nice to take a break.
The technicals
The Dow
: Last night I mentioned that Tuesday's pause might just be the Dow gathering steam for another attack on its 200-day MA and I was reluctant to call it lower on the basis of a doji star. On Wednesday the reversal warning was disconfirmed in a big way as the Dow had an excellent day gaining 1.42% on a tall green marubozu that absolutely blasted right through the MA to close back to 17,737. That was enough to take the indicators off of oversold and they are now all rising towards overbought. So this chart now simply looks continued bullish for Thursday.
The VIX
: On Tuesday the VIX put in a stubby green spinning top as a bullish piercing pattern. But that all went by the wayside on Wednesday as the VIX gave it all back with a nearly 11% decline and is now hovering just above its 200-day MA at 15.87. Indicators remain just barely overbought and are now all headed lower along with a nicely completed bearish stochastic crossover. So it definitely looks to me like the VIX may be interested in taking a look at the MA on Thursday. In any event this chart does not look bullish to me tonight.
Market index futures:
Tonight, all three futures are higher at 12:12 AM EST with ES up 0.13%. Last night ES was the picture of indecision with a doji star sitting right below its 200-day MA. Well on Wednesday it picked up where it left off and put it in a giant green candle that vaulted it right over that MA and also out of its latest descending RTC for a bullish setup. Indicators continue to rise but have not yet hit overbought and the overnight seems to be guiding higher once again. So there's absolutely no bearish signs at all on this chart right now.
ES daily pivot
: Tonight the ES daily pivot rises from 2051.33 to
2068.42.
.That's enough to place ES well above its new pivot so this indicator flips right back to bullish again.
Dollar index
: And on Wednesday the dollar also rejected Tuesday's inverted hammer by gaining another 0.05% on a lopsided green spinning top. Indicators are now just short of overbought and the bullish stochastic crossover from a high level I noted yesterday is now confirmed. So there's no real bearish signs on this chart but we do have a reversal warning and that requires confirmation on Thursday.
Euro
: Meanwhile the euro kept falling in a month-long descending RTC on Wednesday closing this time at 1.0650, its lowest close since April 13th. However we now have a doji star reversal warning and the indicators are now rising off of oversold. Also, the stochastic has just formed a bullish crossover and the overnight is rising strongly suggesting that the euro is going to close higher on Thursday.
Transportation
: And finally similar to the other charts, on Wednesday the trans disconfirmed Tuesday's doji reversal sign with a big 1.65% green marubozu that left the indicators rising off of oversold. Resistance is still not until 8242 so there's still a bit of room to run higher and there's nothing bearish at all about this chart tonight.
Accuracy:
Month right wrong no call conditional batting Dow
average points
January 8 6 4 1 0.563 627
February 6 4 5 3 0.692 183
March 7 6 5 4 0.647 976
April 3 8 7 0 0.273 1
May 6 5 5 2 0.615 581
June 8 6 3 4 0.706 552
July 10 1 5 4 0.938 1212
August 10 2 3 2 0.857 2314
September 7 4 8 1 0.667 1404
October 7 7 5 1 0.533 538
November 3 5 3 2 0.500 -425
And the winner is...
After a nice rally it's tempting to think the market may want to take a pause but with indicators still generally only just off oversold and some strong 200 day MA crossings in the Dow and the SPX, and with the futures guiding higher, I think it just makes more sense to go ahead and call
Thursday higher
.
Single Stock Trader
The Dow was all green on Wednesday but Verizon was one of the weaker players putting in a classic hanging man for a small gain. Indicators continue to rise though but have not yet reached overbought. So with the indicators halfway between oversold and overbought and a reversal candle that requires confirmation I don't have much to say about this chart tonight. In any case it is not a swing trade buy setup.