The Hoot
Actionable ideas for the busy trader delivered daily right up front
Wednesday uncertain.

ES pivot

2051.33. Holding below is bearish.
Rest of week bias uncertain technically.
Monthly outlook: bias lower.

Single stock trader: VZ no longer a swing trade buy
Recap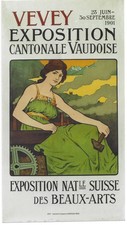 On Tuesday the markets tried to keep the momentum going from Monday's rally but it eventually fizzled out as both the Dow and the SPX were unable to move past their respective 200 day MA's which now serve as resistance. Does this mean Monday's action was just a one-off or are we simply pausing for a new attempt on the MA? Let's look at the charts and see what they have to say.
The technicals
The Dow
: It was a real squeaker on Tuesday as the Dow moved higher nicely in the morning but then spent the rest of day giving it all back. We did manage a meager six and a half point gain but the 200 day MA proved too tough to crack and left us with a long-legged doji star. Indicators remain oversold though and we still have a fresh bullish stochastic in place so while we now have a reversal warning this is one that is going to require confirmation on Wednesday.
The VIX
: On Tuesday the VIX rejected Monday's nice bearish engulfing pattern by gaining 3.74% instead on a green spinning top. However, the indicators continue to be overbought and the stochastic has just completed a bearish crossover. So that all leave this one kind of up in the air as we now have a reversal warning higher but one that requires confirmation on Wednesday.
Market index futures:
Tonight, all three futures are lower at 1:01 AM EST with ES down 0.12%. On Tuesday ES did manage a small gain on top of Monday's big rally but once again it was stymied by the 200 day MA and closed just below it at 2049. Indicators are now off of oversold and all rising towards overbought. The new overnight is forming something of a fat spinning top for what that's worth. Overall this doesn't look very positive for Wednesday but it's hardly conclusive at this point.
ES daily pivot
: Tonight the ES daily pivot rises again from 2032.50 to
2051.33.
.That move was enough to put ES back below its new pivot so this indicator now turns bearish again.
Dollar index
: Last night I noted some strength in the dollar and that was born out on Tuesday as the dollar advanced another 0.16%. That marks its best close since April 13th. Indicators remain overbought but the stochastic has now formed a bullish crossover from a high level and those are often good for another day or two of higher prices. So with three white soldiers on the books now it's entirely possible the dollar could move higher again on Wednesday.
Euro
: Last night I called the euro lower and indeed that is exactly what happened on Tuesday as it sank back down to 1.0652, its lowest close since April 14th. Even at that, the indicators are only just barely oversold and the stochastic continues to sink with no bullish crossover in sight. We now have three black crows on the books and no sign that the latest downtrend is over.
Transportation
: After putting in a tall green hammer on Monday, on Tuesday the trans put in an equally tall doji star sitting right at the top of Monday's close. Indicators remain highly oversold though and the stochastic has just completed a bullish crossover so while we do we have a reversal indicator, it is a weak one and overall it looks like this chart might just go higher again on Wednesday.
Accuracy:
Month right wrong no call conditional batting Dow
average points
January 8 6 4 1 0.563 627
February 6 4 5 3 0.692 183
March 7 6 5 4 0.647 976
April 3 8 7 0 0.273 1
May 6 5 5 2 0.615 581
June 8 6 3 4 0.706 552
July 10 1 5 4 0.938 1212
August 10 2 3 2 0.857 2314
September 7 4 8 1 0.667 1404
October 7 7 5 1 0.533 538
November 3 5 2 2 0.500 -425
And the winner is...
On Tuesday we simultaneously hit a number of resistance lines on different charts and also got some reversal signs that require confirmation. Given the overall contradictory signals, I'm just going to have to call Wednesday uncertain.
Single Stock Trader
Last night I thought Verizon could move higher again on Tuesday and it did though not by much. And the resulting candle was a lopsided spinning top which is something of a reversal warning. But with the indicators still only just recently off oversold and a fresh bullish stochastic crossover in place it's too early to give up on this trade just yet. It may be too late to get in but I'd wait at least one more day to see where this goes on Wednesday. If it looks like it's rolling over early on then it's probably not worth holding on to.