The Hoot
Actionable ideas for the busy trader delivered daily right up front
Friday

lower

.

ES pivot

2077.33. Holding below is bearish.

Next week bias

uncertain technically.
Monthly outlook: bias lower.
YM futures trader: no trade.
Recap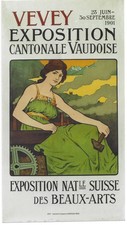 L
ast night's news from Japan was definitely not what Mr. Market was wanting to hear and that sent the Dow tumbling 211 points on Thursday for its biggest loss since the February 11th bottom. At least that finally takes care of all the wishy-washy action (or non-action) we've been getting for a week now. Let's go straight to the charts to see how this changes the picture as we close out the month of April.
The technicals
The Dow
: Mr. Market
really
didn't like the BoJ news, crashing through support at 18,000, 17,977, 17,931, and then 17,890 like a hot knife through sushi, before finally bouncing off 17,800 on a tell red marubozu. That finally drove all the indicators into agreement and down to oversold but with no reversal candle in sight this chart looks just plain uglier than Michelle Caruso-Cabrera's Iranian head-towel. Foo.
The VIX
: The VIX, which really looked like it was headed lower after Wednesday, instead shot up over 10% on Thursday with a tall green hanging man that drove the indicators overbought and sent it right back into its rising RTC. But with the stochastic nowhere near curving around for a bearish crossover yet, it's not clear that the VIX is moving lower on Friday.
Market index futures:
Tonight, all three futures are mixed at 12:32 AM EDT with ES down 0.07%. On Thursday ES finally crashed out of its week-long doldrums breaking support at 2082 with a tal red candle that drove all the indicators oversold. The new overnight though seems to be attempting a rally and after such a big move lower, I'd think at least a DCB would be a possibility on Friday.
ES daily pivot
: Tonight the ES daily pivot falls from 2087.00 to
2077.33.
ES remains below its new pivot so this indicator continues bearish.
Dollar index
: Last night I wrote that
"I'd have to think there's more downside left here on Thursday"
and was there ever as the dollar did an Acapulco cliff-dive for a giant 0.68% gap-down inverted hammer that cracked through its lower BB. And even that wasn't enough to send the indicators oversold, so there could still be some more selling here on Friday though I have to think the bulk of that is exhausted and that a DCB could be on the way.
Euro
: On Thursday the euro of course rose but with a much more measured gain than the dollar's drop, extending its winning streak to four now. We now have a very steep rising RTC (Pierson's=0.986) going, rising indicators still not overbought and positive pin action in the new overnight so I see no sign of a downturn here on Friday.
Transportation
: The trans got whacked again on Thursday breaking support at 7990 on a tall red marubozu for a 1.55% loss that started all the indicators moving lower in unison, though they're still a ways from oversold. There's nothing positive about this chart tonight.
Accuracy:
Month right wrong no call conditional batting Dow
average points
January 9 5 5 0 0.643 1433
February 9 3 5 3 0.800 1133
March 8 6 6 1 0.600 222
April 5 4 8 2 0.636 359
And the winner is...
Frankly, Thursday's action seemed a bit overblown to me but we don't have any really compelling reversal candles on the charts and we haven't hit any strong support lines, MA's, BB's or other natural bounce points. In addition, the last trading day of April is historically fairly week according to
The Stock Traders Almanac
So while I'm mindful of the possibility of a relief rally or at least a DCB, I can't call that from the technicals I see. So I don't have much other choie than to call
Friday lower
again, though I'm not expecting another 200 point drop. It could be a doji day. That's all she wrote. See you again Sunday night!
YM Futures Trader
No trade tonight..