The Hoot
Actionable ideas for the busy trader delivered daily right up front
Thursday

lower

.

ES pivot

2087.00. Holding below is bearish.

Friday bias

uncertain technically.
Monthly outlook: bias lower.
YM futures trader: no trade.
Recap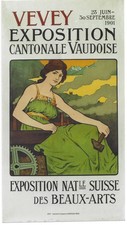 H
mm - interesting. When the big Fed announcement came out, there was a fairly muted reaction from the market. The Fed's statement was so nuanced that Mr. Market wasn't entirely sure what to make of it. In the end he liked it - kinda sorta, just 51 points worth on the Dow. Perhaps he wanted to hear from the BoJ? Who knows, let's just see if we can make heads or tails out the the candles we've been dealt for Thursday. But first:
Golden Toady Award of the Week
This week we give the GTA of the Week to CNBC's Michelle Caruso-Cabrera for showing up Wednesday afternoon on CNBC from Tehran with her head all wrapped up in a big bath towel. So what's the deal, Michelle? Were you having a bad hair day, converting to Mohammedanism or are you just too craven to assert your basic human rights on US TV? There was absolutely nothing in that piece that even required your physical presence in the rogue nation of Iran in the first place. The sight of you toadying up to the forces of religous bigotry and intolerence on American television is shameful, disgraceful, and outrageous. This made me want to lose my Power Lunch. I think you, or more like your bosses who put you up to it, owe us an apology.
A towel too far.
The technicals
The Dow
: On a purely technical basis,, we just saw two deep hammers followed by a doji star and that all finally resolved to the upside as one might expect on Wednesday. But this new candle was itself a reversal sign as a spinning top. But it also just squeaked out a bullish stochastic crossover and the indicators are still conflicted. RSI and momentum are both falling while money flow and OBV are rising. As far as I'm concerned, the net result of all of this is pretty much a wash.
The VIX
: Similarly, the VIX dropped 1.36% on Wednesday on a fat red spinning top after a pair of gap-up doji stars. There is a bit of information here though - we just exited a rising RTC for a bearish setup. Indicators are still not overbought but the last two tops also came before hitting overbought. There's at least a yellow caution light blinking here right now.
Market index futures:
Tonight, all three futures are lower at 12:18 AM EDT with ES up 0.47%. On Wednesday ES put in a Fed-fueled green bullish engulfing pattern back up to 2080.75 which also happens to be week-long resistance. Indicators here too are all over the place but the BoJ news quickly put the kabosh on a developing drift higher leaving us with a bearish engulfing pattern engulfing Tuesday's bullish engulfing pattern. This is starting to look like a megaphone and bears watching.
ES daily pivot
: Tonight the ES daily pivot ticks up from 2086.42 to
2087.00.
That leaves ES below its new pivot so this indicator continues bearish.
Dollar index
: On Wednesday the dollar turned in its third gap-down doji in a row, this time losing 0.19% for one of the oddest descending RTC's I've ever seen. And I have to laugh hearing the CNBC talking heads going on about the dollar "strength". Hey I remember when the dollar was worth 360 yen (and no, I'm not that old). And yet the sun still managed to rise in the east and set in the west. Go figure. So with stars being worth nothing lately and the indicators a long way from oversold, I'd have to think there's more downside left here on Thursday
Euro
: The euro, meanwhile is a bit better behaved, making it three up in a row on a green spinning top. But even here we have RSI and momentum falling but money flow and the stochastic rising. Where's this one going/ Who knows.
Transportation
: And finally the trans are also all over the map. They rose just 0.12% on Wednesday but to a level we've visited fr the past seven days. Indicators here are also completely confused so I see nothing terribly informative about this chart tonight. Hey, it happens.
Accuracy:
Month right wrong no call conditional batting Dow
average points
January 9 5 5 0 0.643 1433
February 9 3 5 3 0.800 1133
March 8 6 6 1 0.600 222
April 4 4 8 2 0.600 148
And the winner is...
Apparently, Mr. Market did not approve of the BoJ's move earlier this evening and the futures have taken a tumble. The rest of the charts are certainly not looking like a screaming buy at this point anyway so I guess I'll just go ahead and call
Thursday lower
.
YM Futures Trader
No trade tonight..