The Hoot
Actionable ideas for the busy trader delivered daily right up front
Tuesday uncertain.

ES pivot

2081.92. Holding above is bullish.

Rest of week bias

uncertain technically.
Monthly outlook: bias lower.
YM futures trader: no trade.
Recap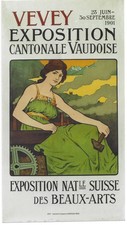 W
e made a conditional call last night and it worked out well on Monday. ES noodled about its pivot through the wee hours of the night and then made a brief and unsucessful attempt to break out just before the open. But then it gave up the ghost at 7:50 AM and fell back below where it stayed the rest of the day and the market indeed closed lower. Now let's see if we get ay more clarity for Tuesday.
The technicals
The Dow
: On Monday the Dow plunged out the gate for a triple digit loss before clawing its way back nearly to break-even. The result was a classic hammer, even larger than last Friday's. This is a reversal sign but the indicators while all falling are still a long ways from oversold. This makes me hesitant to call the Dow higher on this basis alone.
The VIX
: Last night I wrote that
"a move higher seems in order here."
And that's just what happened with a 6.51% gap-up doji for the VIX that formed 2/3 of an evening star. This is always a very good reversal sign even with indicators only halfway towrds overbought. Id' definitely not be long the VIX at this point. No sirree Bob.
Market index futures:
Tonight, all three futures are essentially unchanged at 1:00 AM EDT with ES up just one single lonely tick. On Monday, ES put in a dark cloud cover-style hanging man that lef tthe indicators in diarray. RSI is rising, the stochastic is on the verge of a bullish crossover but momentum, money flow and OBV are all falling. Go figure (I can't).
ES daily pivot
: Tonight the ES daily pivot falls again from 2083.33 to
2081.92.
But a small rally right after midnight pushed ES back above its new pivot so this indicator now turns bullish, just.
Dollar index
: I discounted the big gap below the dollar and paid the price Monday as it fell back 0.29% on a narrow spinning top to complete an evening star. That leaves the indicators in confusion with RSI falling but momentum and the stochastic rising. This chart is just too tough for me right now.
Euro, daily
Euro
: Last night I looked for the euro to at least stop falling on Monday and sure enough, it bounced back to 1.12760 for a classic bullish piercing pattern after exactly touching its lower BB. This is worth a chart. With a stochastic on the verge of a bullish crossover and some positive overnight pin action, I'm guessing there's more upside available here for Tuesday.
Transportation
: After retracing most of Thursday's losses laste Friday, the trans just took it on the chin Monday, off more than one percent. And you'll note that last night I opined that
"the majority of evidence suggests a move lower on Monday".
Well how about that. And with the bearish stochastic crossover now complete and al the indicators in headlong retreat, it doesn't appear that the selling's done yet here.
Accuracy:
Month right wrong no call conditional batting Dow
average points
January 9 5 5 0 0.643 1433
February 9 3 5 3 0.800 1133
March 8 6 6 1 0.600 222
April 4 4 6 2 0.600 148
And the winner is...
The disharmony in the market chi on Monday probably reflects antici....................pation of the upcoming Fed meeting this week. We've been seeing a bunch of small jittery moves amid reversal signs lately that just don't pan out. If I were to guess the market close tomorrow it would be only that - a guess. It's unprecedented for me to be sitting on the fence more than six times in one month and yet here we are: the call is
Tuesday uncertain
. I'm expecting to see a lot of hand-sitting and not much more.
YM Futures Trader
No trade tonight..