The Hoot
Actionable ideas for the busy trader delivered daily right up front
Friday higher.

ES pivot

1950.83. Waiting for a break either higher or lower..
Next week bias uncertain technically.
Monthly outlook: bias lower.

Single stock trader: new feature coming soon.
Recap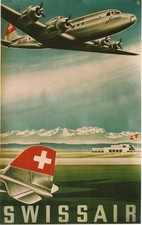 H
oly moly, I was expecting Thursday to go lower but I wasn't expecting the Dow to trade mostly below its lower BB. This reminds me of the old joke - cheer up, things could be worse. So I cheered up and sure enough things got worse. And they got a
lot
worse on Thursday with the market putting its worst annual opening performance apparently since forever. With the fate of the First Five Days of January indicator pretty much sealed now let's take a look at the Friday to figure out if the stock market is
ever
going to move higher again.
The technicals
The Dow
: On Thursday the Dow marched relentlessly lower giving up successive support at the lower BB at 17,329, 16,880, 16,748, and finally 16,642 on a tall red marubozu with selling that only ended because the bell finally rang at 4 PM, the Dow's version of the Mercy Rule. That left all the indicators continuing to march lower though someone surprisingly RSI is still only at 14.26, not the extreme oversold level you would expect after a horrible week so far. We remain firmly in a tight descending RTC but the stochastic is starting to tighten up in preparation for a bullish crossover. Will it happen Friday? Perhaps.
The VIX
: And on Thursday the VIX jumped an astonishing 21.37% on a fat tall gap-up spinning top that pierced its upper BB at 24.48 before finally settling at 24.99, almost exactly the levels we saw last month back when ... yeah I don't remember what that noise was anymore either. In any case we now have two thirds of a bearish shooting star although the VIX remains in a rising RTC. But Indicators are quite overbought and we are back above the upper BB. As I've often said that it rarely stays above that level for long so I'm looking for the VIX to come back down to earth in short order.
Market index futures:
Tonight, all three futures are higher at 12:11 AM EST with ES up 0.88%. ES got absolutely clobbered on Thursday making the past week look very similar to the disaster we got in the middle of last August back when it also looked like the world was coming to an end (before it didn't). ES gave up several support levels in a row on a tall red marubozu and blasted right down through its lower BB before finally coming to rest at 1933. That left all the indicators highly oversold and the stochastic very close to forming a bullish crossover. The general look of the chart to is also an exponential run-down suggesting that selling may soon be over. But a nontrivial move higher in the overnight seems to support that the selling may finally be exhausted and we could see a higher close on Friday.
ES daily pivot
: Tonight the ES daily pivot plunges from 1989.92 to
1950.83.
That move was finally enough to leave ES parked exatly on top of its new pivot so tonight this indicator is indeterminate.
Dollar index
: Last night I said that the dollar looked lower for Thursday but I sure wasn't expecting a giant 1% gap-down red marubozu that absolutely dove out of its rising RTC for a bearish trigger sending the indicators all moving lower off of overbought and finally getting us a fresh bearish stochastic crossover. That all makes the dollar look lower again on Friday.
Euro
: Similarly, the euro had an awesome day on Thursday confirming Wednesday's little green hammer with the big jump to close right back up to 1.0952 in a move that rose out of its descending RTC for a bullish setup. Indicators are now off of oversold and moving towards overbought. Interestingly there doesn't seem to be any follow-through in the overnight which is actually lower by a non-trivial amount therefore calling into doubt the ability of the euro to capitalize on this big gain on Friday.
Transportation
: And finally on Thursday the trans were absolutely decimated, falling over 3% to underperform even the Dow's awful showing on the day. This tall red marubozu started on the lower BB and then just kept on going lower from there. That left the indicators extremely oversold and the stochastic very close to a position for a bullish crossover. The chart is also starting to have the look of an exponential run down which would mean that the end is probably near. But in the absence of a bullish candle I can't specifically call this chart higher for Friday.
Accuracy:
Month right wrong no call conditional batting Dow
average points
January 3 1 0 0 0.750 920
And the winner is...
They should just change the name of the Dow to the Ching Dow or something, since lately it just seems to be a proxy for the Chinese "stock market". Tonight, for the first time in three days, ES did
not
crater at 8:15 PM on the opening of the Hong Kong futures. To the contrry, it rose non-trivially in a way we don't normally see at that hour. The SPX Hi-Lo indicator also hit 2.53, right down in the range from which reversals generally come. We also have a number of incipient stochastic crossovers on the charts and things are starting to look pretty overextended to me. Call me crazy, but instead of a conservative conditional call I'm just going to come right out and call
Friday higher
. That's all she wrote. See you again Sunday night!
Single Stock Trader
Watch this space for a new feature next week.