The Hoot
Actionable ideas for the busy trader delivered daily right up front
Wednesday lower.

ES pivot

2007.00. Holding below is bearish..
Rest of week bias uncertain technically.
Monthly outlook: bias higher.

Single stock trader: new feature coming soon.
Recap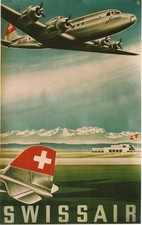 W
ell Tuesday turned out to be a rather odd day with the Dow going through all sorts of weird gyrations before finally ending with a gain of less than 10 points. That meant my conditional call was wrong - but not by much. Maybe we can get some better direction for Wendesday.
The technicals
The Dow
: The interesting thing about the Dow lately is that on Monday it stopped exactly on the lower edge of its multi-year long rising RTC that represents the current bull market. On Tuesday we got another test of that line and ended up in the same place. So far support at 17,000 is holding, as well as the December lows. One thing that has changed is that the Dow is now finally oversold for the first time in a month and the stochastic has fallen way off its bearish crossover, and looks like it is near the level from which a bullish crossover might start - possibly sometime later this week. In the meantime we have a nice doji star going and that is at least a reversal indicator.
The VIX
: I've said it before and I'll say it again - the VIX rarely spends much time about its upper BB. And after hitting that on Monday it obediently came right back down again 6.57% on Tuesday on a red marubozu. That was enough to send it out of its latest rising RTC for a bearish setup. The indicators have now peaked at verbought and the stochastic is curving around nicely just short of a bearish crossover. With two red candles in a row and indicators overbought I'd say there's more downside risk than upside potential to this chart here tonight.
Market index futures:
Tonight, all three futures are lower at 12:22 AM EST with ES down a big 0.92%. After a bad day on Monday, on Tuesday ES managed a lopsided spinning top sitting at the lower end of Monday's action. Indicators remain oversold yhough not extremely so. However the stochastic continues to curve around in preparation for a bullish crossover. Monday also saw an attempt to retest the lower BB and that was successful. But the new overnight appears to be sagging again in a non-trivial fashion so it's not at all clear that Tuesday's reversal warning is going to pay out. At this time I have my doubts.
ES daily pivot
: Tonight the ES daily pivot rises again from 2010.92 to
2007.00.
That now places ES sqaurely below its new pivot so this indicator is quite bearish tonight.
Dollar index
: After an inverted hammer on Monday I was cautious about calling the dollar lower on Tuesday which is just as well because instead of reversing course it continued on higher with a second big gap-up inverted hammer for a 0.53% gain - this one trading entirely above its upper BB. Indicators remin overbought and the stochastic continues to narrow for a bearish crossover but as Monday's example proves, inverted hammers are to be taken with a grain of salt. So we'll see if the dollar goes lower on Wednesday - I'm not calling it tonight.
Euro
: I also didn't call the euro last night which is also just as well because it completely ignored its spinning top from Monday and kept right on going lower, this time to close at 1.0763, below its lower BB. You'd think it might bounce off that but no, it's going lower still in the new overnight and indicators are now hitting extreme oversold levels. The stochastic is also curving around nicely and should be in position for a bullish crossover any day now. But in the meantime we need to see if the euro can manage to arrest this now week-long descent. It's still too early to call that for sure.
Transportation
: And finally after touching their own lower BB on Monday, the trans recovered on Tuesday by gaining 0.15% on a nice doji star. That sent the indicators all oversold and started the stochastic curving around in preparation for a bullish crossover. So we now have a buish reversal warning but this is still one which requires confirmation so I can't really call this chart higher just yet.
Accuracy:
Month right wrong no call conditional batting Dow
average points
January 1 1 0 0 0.500 276
And the winner is...
We still have some weak reversal signs in the charts tonight but they all require confirmation. And the overnight futures are falling again, likely on more bad news out of Communist China strongly suggesting thata reversal isn't in the cards. Also, the SPX Hi-Lo indicator popped back up to 50 on Tuesday, not the kind of depressed level reversals come from. So I don't think the selling's done yet and I'm just going to have to call
Wednesday lower
.
Single Stock Trader
New feature coming soon.