The Hoot
Actionable ideas for the busy trader delivered daily right up front
Friday uncertain.

ES pivot

1906.75. Holding below is bearish.
Next week bias uncertain technically.
Monthly outlook: bias higher.

YM futures trader: still long at 16,434 .
Recap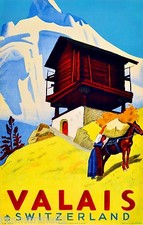 I
t was nice to see the market do what I expected it to as the Dow put in an 80 point advance on Thursday. It was also nice to see a relatively quiet day for a change. So let's move on to Friday as we close out the first week of the depressing month of February. Let me also reiterate that the January barometer was a total flop and I a expecting the year to finish more or less flat.
The technicals
The Dow
: On Thursday the Dow put in a fat green spinning top sitting above Wednesday's action. That left the indicators confused, with half moving lower and half higher. The stochastic even came very close to giving us a bullish crossover from a high level. In any event, there are no bearish signs on this chart tonight.
The VIX
: And on Thursday the VIX had an odd day, actually finishing up 0.88% on a day the market was up too but on a red spinning top that stalled the indcators' advance off of oversold and now presents us with a possible reversal lower on Friday.
Market index futures:
Tonight, all three futures are lower at 12:10 AM EST with ES down 0.20%. After a nice hammer on Wednesday, on Thursday ES put in a perfect doji star. But indicators are now just short of overbought and a small gain in the new overnight is enough to complete a new bullish stochastic crossover so we actually don't look in too bad a shape tonight here.
ES daily pivot
: Tonight the ES daily pivot rises again from 1895.25 to
1906.75.
That now leaves ES back below its new pivot so this indicator flips back to bearish again.
Dollar ($USPUPX) daily
Dollar index
: The dollar continued to surprise (me anyway) on Thursday. After a giant decline on Wednesday, it followed that up with an equally impressive gap-down doji star that skipped right past the 200 day MA for a 0.84% loss. The dollar is just falling off a cliff here guys. But now with indicators back to oversold and 2/3 of a morning star in place hey, this just
has
to be a reversal, right? Right? Check it out - this is something you definitely don't see every day. (Click on the chart to enlarge).
Euro
: And of course the euro fooled me too on Thursday as it followed up Wednesday's big pop not with an expected decline but with an almost equally big further advance all the way to 1.2222 leaving its 200 day MA in the dust. Indicators are now fairly overbought and the stochastic is beginning to curve around for a bearish crossover, and we're seeing a bit of a decline in the new overnight but criminey, this juggernaut seems unstoppable right now.
Transportation
: The trans went completely bonkers on Thursday, putting in a giant 3.17% rocket ship green marubozu that vastly outperformed that Dow confirming Wednesday's hammer in a big way, busted past YTD resistance, and formed a bullish stochastic crossover from a high level, a move often good for another day or two of higher prices. Dow Theorists, take note.
Accuracy:
Month right wrong no call conditional batting Dow
average points
January 9 5 5 0 0.643 1433
February 2 1 1 0 0.667 193
And the winner is...
I see a lot of reversal signs, spinning tops, dojis, etc. on the charts to night but they all require confirmation. The overnight futures are moving lower but that's hardly conclusive. Given the recent market churn, I think the prudent course here is to simply call
Friday uncertain
. It's a real head-scratcher, I'll tall ya. That's all she wrote. See you again Sunday night!
YM Futures Trader
Nothing new again here.