The Hoot
Actionable ideas for the busy trader delivered daily right up front
Tuesday lower.

ES pivot

1927.92. Holding above is bullish..
Rest of week bias uncertain technically.
Monthly outlook: bias higher.

YM futures trader: still long at 16,434 .
Recap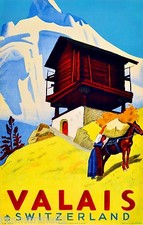 T
urns out Monday was about as good a day as any to call "uncertain? because the Dow finished with a scant 17 point loss after a late afternoon rally off of earlier lows. So with February now under way, let's check the charts for the usual nightly run-through.
The technicals
The Dow
: Last night I wrote that
"we could see a topping day"
Monday. I don't know if this is a short-term top, but the Dow put i a perfect doji star at the top of Friday's action and that is at least a reversal warning.
The VIX
: Monday's VIX action looked a lot like a carbon copy of Friday - a slight 1% loss on a wide-ranging red candle. Bottom line: indicators remain oversold, though not extremely so and we remain in a loose descending RTC. So no reversal in sight here yet.
Market index futures:
Tonight, all three futures are lower at 12: AM EST with ES down %.Last night I posited a pause for the market on Monday and that's just what we got with ES putting in a doji star right at the top of Friday's candle. The new overnight though is trading non-trivially lower and that is dragging the indicators down off of overbought. The stochastic is also close to a bearish crossover so the net impression here is negative.
ES daily pivot
: Tonight the ES daily pivot rises again from 1913.17 to
1927.92.
Tht still leaves ES above its new pivot so this indicator continues bullish tonight.
Dollar index
: Last night I was skeptical of the dollar's ability to climb and higher on Monday and that was a good thing since after touching its upper BB it reversed course to lose 0.63% Indicators continue to wander aimlessly about and we're right in the middle of the YTD trading range so I'm not calling this one tonight.
Euro
: And of course as the dollar fell the euro rose on Monday retracing over half of Friday's losses to close back up to 1.0904. That leaves the indicators rising but the stochastic falling and both in the middle of their recent ranges so one again there's no call here tonight.
Transportation
: And finally in a bit of bullish divergence, on Monday the trans managed an impressive 0.90% gain on a day the Dow was down. And that still leaves the indicators short of overbought though we're now quite near resistance at 7014. There seems to be a bit more upside available here and in any case there's clearly nothing bearish about this chart tonight.
Accuracy:
Month right wrong no call conditional batting Dow
average points
January 9 5 5 0 0.643 1433
February 0 0 1 0 undef 0
And the winner is...
The charts are a bit mixed tonight with a few vague reversal signs. The clearest picture comes from the Dow and ES, both of which are looking toppy right now. In fact the indicators for ES have already begun moving lower and ES itself is non-trivially lower as I write this. So I'm going to go out on a limb here and call Tuesday lower.
YM Futures Trader
Nothing new again here.