The Hoot
Actionable ideas for the busy trader delivered daily right up front
Wednesday lower.

ES pivot

1905.25. Holding below is bearish..
Rest of week bias uncertain technically.
Monthly outlook: bias higher.

YM futures trader: still long at 16,434 .
Recap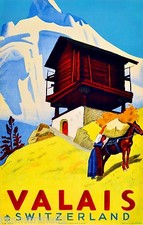 W
ell after a clear topping signal on Monday, the market moved lower on Tuesday as I expected wit hthe Dow down nearly 300 points. This was another one of those days where Real Life (TM) caught up with me and I didn't have as much time as I'd like to study the market so tonight is another Night Owl Lite night - no detailed charts, just conclusions. Less for me to write, less for you to read, it's a win-win.
The technicals
Market index futures:
Tonight, all three futures are lower at 12:15 AM EST with ES down 0.33%.
ES daily pivot
: Tonight the ES daily pivot falls from 1927.92 to
1905.25.
That still leaves ES below its new pivot so this indicator continues bearish.
Accuracy:
Month right wrong no call conditional batting Dow
average points
January 9 5 5 0 0.643 1433
February 1 0 1 0 1.000 296
And the winner is...
Tonight the charts appear to be in full-on bearish mode so with the VIX moving higher and both oil and the futures guiding lower once again I'm just going to call
Wednesday lower
and leave it at that. Foo.
YM Futures Trader
Nothing new again here.