The Hoot
Actionable ideas for the busy trader delivered daily right up front
Monday uncertain.

ES pivot

1913.17. Holding above is bullish..
Rest of week bias uncertain technically.
Monthly outlook: bias higher.

YM futures trader: still long at 16,434 .
Recap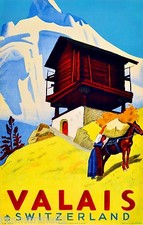 Y
ou will note that last Thursday night I wrote
"The possibility exists that we could be breaking out of a week-long trading range soon."
And yowsa, last Friday the Dow had its best day since last August, blasting out of that range like a rocketship. So with that out of the way, where is Monday headed? We go right back to the charts as usual to search for clues.
[The stupid Blogspot spell checker is still on the fritz so I apologize in advance for any typoes I missed].
The technicals
The Dow
: On Friday the Dow put in a jolly green giant marubozu to pop nearly 400 points on high volume. That blasted it right through the upper boundary of its recent trading range at 16,168 to close at 16,466. And that sent all the indicators overbought though not excessively so, and the stochastic has yet to start curving around for a bearish crosover. So there's nothing bearish about this chart tonight.
The VIX
: And on Friday the VIX correspondingly fell out of its own trading range to drop nearly 10% on a giant inverted hammer that sent its indicators oversold and left the stochastic lying flat on the floor. With no real support until othe lower BB and the 200 day MA, both around 18.11, I see nothing bullish about this chart tonight.
Market index futures:
Tonight, all three futures are lower at 12:24 AM EST with ES down 0.13%. ES had a monster day last Friday that just like the Dow took it out of a week-long range-bound morass and kept its indicators rising all the way to overbought. The new Sunday overnight seems to be giving a bit of that back, but after such a big move, that's not entirely unexpected.
ES daily pivot
: Tonight the ES daily pivot rises again from 1883.00 to
1913.17.
That leaves ES far enough above its new pivot to call this indicator bullish tonight.
Dollar index
: Like everything else, the dollar had its own dramatic move on Friday, jumping 1.13% on a tall green marubozu that was stopped only by its upper BB. nd even that wasn't enough to send the indicators overbought. In fact the stochastic completed a bullish crossover. However, that leaves the dollar ($USDUPX) now at some big resistance around 66.66, so I'm a bit hesitant to call it higher again on Monday.
Euro
: And on Friday the euro fell out of its week-long rising RTC to drop right back down to 1.0839 on tall red marubozu. That left the indicators halfway between oversold and overbought though we now have a fresh bearish stochastic crossover. However, the Sunday overnight seems to be rallying a bit so I'm nto calling this chart tonight.
Transportation
: On Friday the trans put in a big marubozu of their own, with a 3% pop that topped the Dow's 2% gain. Volume was up here too and indicators are still not yet overbought so there's nothing bearish here either.
Accuracy:
Month right wrong no call conditional batting Dow
average points
January 9 5 5 0 0.643 1433
And the winner is...
The first day of most months is bullish and February is no exception. But it is also often the case that the market takes a break after a big one-day run, particularly one that takes the indicators to overbought. And with the futures guiding lower, that's what I'm expecting tonight. However, in the absence of any outright bearish signs from the charts I can't come right out and make a bearish technical call. We could see a topping day. In any case, I'm afraid the best I've got tonight is
Monday uncertain
YM Futures Trader
Nothing new again here.