The Hoot
Actionable ideas for the busy trader delivered daily right up front
Thursday lower.

ES pivot

2007.00. Holding below is bearish..
Friday bias uncertain technically.
Monthly outlook: bias lower.

Single stock trader: new feature coming soon.
Recap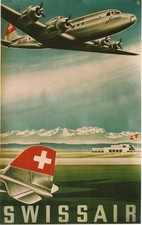 W
ell if it was looking bad for the First Five Days of January indicator after Monday, it's looking a whole lot worse after Wednesday as the Dow continued to cascade lower amid news that the mentally deranged pipsqueak leader of North Korea announced that his country exploded an H bomb. They can't even keep the lights on at night but they have an atomic bomb? How does that work? But I digress - let's survey the wreckage to figure out how Wednesday's debacle has changed the landscape and where Thursday is headed.
The technicals
The Dow
: On Wednesday the Dow took a big dump right out the gate and then just kept going lower from there as it blasted right through the 17,000 support level and then continued on going to trade mostly below its lower BB at 16,998 before finishing with a ugly 252 point loss. That left the indicators quite oversold and the stochastic only finally beginning to around for a bullish crossover (which looks like it still days away trhough). And with a week-long descending RTC now firmly in place there's no sign of reversal here yet.
The VIX
: With all the chaos going on Wednesday you'd think that the VIX would have made a bigger move than it did. As it was, it gained just 6.46% and only that on a fat red hanging man . that closed below Tuesday's highs giving it a rather bearish overall impression. It also closed outside a steep rising RTC for a bearish setup. Indicators remain overbought but the stochastic interestingly has just completed a bearish crossover. All of this makes it look likely to me that the VIX is going lower on Thursday.
Market index futures:
Tonight, all three futures are lower at 12:30 AM EST with ES down a big 1.12%. For the second time in three days ES tested its lower BB on Wednesday at 1984. The test was successful though it barely managed to close above that level. The resulting candle was still pretty ugly. Indicators continue to remain oversold but the stochastic is finally starting to curve around for a bullish crossover though we're not there yet. In the meantime we remain in a descending RTC and in the absence of any kind of a bullish candle it just looks like more downside ahead for Thursday.
ES daily pivot
: Tonight the ES daily pivot falls again from 20007.00 to
2079.67.
Tonight, ES remains well below its new pivot so this indicator continues decidedly bearish.
Dollar index
: Last night I noticed that the dollar might go lower on Wednesday but didn't want to commit to it. Too bad because it fell a big 0.23% confirming Tuesday's inverted hammer. Even with that move it remains extremely overbought and the stochastic also just gave us a brand new bearish crossover. That all makes the dollar definitely look lower for Thursday as there is still a yawning gap between Tuesday's close and Monday's close that needs filling.
Euro
: Last night I noted that the euro might be reaching the end of its week-long decline and that was actually confirmed on Wednesday as it found support around 1.0731 and finished with a green hammer to close at 1.0806. That brought it back above its lower BB as the indicators remain highly oversold. But we now have a brand new bullish stochastic crossover though the new overnight is off somewhat. Still the overall impression is for a move higher on Thursday.
Transportation
: The trans got it even worse than the Dow on Wednesday falling a big 2% gapping right down through support around 7358 and then on through their lower BB at 7279 before finally ending up at 7217. That left indicators extremely oversold and the stochastic turning around for a bullish crossover, though it's not there yet. So with a steep descending RTC going and no bullish candles in sight it's still too early to call a reversal here.
Accuracy:
Month right wrong no call conditional batting Dow
average points
January 2 1 0 0 0.667 528
And the winner is...
Here we go again.
Tonight is starting to look like a rerun of last night with the futures tanking right at 8:15 PM Eastern, the very minute the Hong Kong Futures Exchange opens. And with the ongoing shenanigans in the Communist stock market (isn't that an oxymoron?) down we go. So with the charts looking pretty gloomy anyway, it doesn't take a North Korean nuclear scientist to call
Thursday lower
again.
Single Stock Trader

Watch this space for a new feature next week.