The Hoot
Actionable ideas for the busy trader delivered daily right up front
Tuesday higher only if ES stays above its pivot, else lower.

ES pivot

2010.92. Watching for a break either above or below..
Rest of week bias uncertain technically.
Monthly outlook: bias higher.

Single stock trader: new feature coming soon.
Recap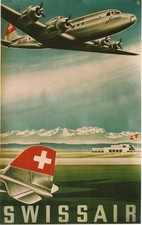 F
oo. This wasn't exactly the way I wanted to start off the new year. Not one bit. With a 276 point dive in the Dow, the First Five Days indicator is off to a very rocky start. We've come to a sorry point where the US markets are now seemingly subject to every whim of the joke "stock markets" of the Communist Chinese. What the heck? So against that sad background we now move ahead to see if Mr. Market can redeem himself for Tuesday.
The technicals
The Dow
: As expected last night the Dow moved lower on Monday dropping 1.58%. There was significantly heavier than normal volume but it managed to close well off its intraday lows even as indicators fell off of overbought and the stochastic continued its bearish crossover. We got a successful test of the lower BB at 17,118, but with indicators still nowhere near oversold and no bullish candle insight it is too soon to call this one higher yet.
The VIX
: After a gap-up spinning top last Thursday that looked for all the world like two thirds of a bearish evening star, on Monday the VIX rocketed higher again on a nearly 14% gap-up move that just touched its upper BB at 23.37. As is often the case though it bounced off that and as I often say the upper BB is the third rail of the VIX - it rarely spends more than a day or two above it. This move was enough to send the indicators all back to overbought though the stochastic is still not in position for a bearish crossover. Still with this big gap yawning below us and a red candle on the books I'd give better than even odds of a move lower on Tuesday.
Market index futures:
Tonight, all three futures are higher at 12: AM EST with ES up %. Breaking under its 200-day MA last Thursday ES had a miserable day on Monday. It fell all the way back down to 1980 .25 while conducting a an ultimately successfully test of its lower BB and retracing half of its losses to end the day at 2009. The net result was a fat red hammer that sent the indicators oversold though the stochastic is not yet in position for a bullish crossover. However, OBV has started moving higher for the first time since December 29th. That plus something of a rally in the overnight is an encouraging sign and suggests the possibility of a reversal higher on Tuesday.
ES daily pivot
: Tonight the ES daily pivot dives again from 2041.17 to
2010.92.
And that was enough to leave ES sitting exactly on top of the new pivot so that leaves this indicator indeterminate tonight.
Dollar index
: Also on Monday, the dollar continued its latest rising RTC with a 0.23% move higher, one that just touched its own upper BB. That was also enough to drive the indicators overbought and send the stochastic just starting to curve around in preparation for a bearish crossover. So with an inverted hammer here and overbought indicators there's a suggestion of a move lower on Tuesday but that requires confirmation.
Euro
: And of course similarly on Monday the euro moved lower closing back down to 1.0846 but doing it on a long-legged fat spinning top, one which successfully tested its own lower BB at 1.0818. This move drove all the indicators oversold and sent the stochastic starting to come around for a bullish crossover. Like the dollar this requires confirmation but we may be starting to see some of that as in the new overnight the euro appears to be arresting its descent. Still we need to see what happens here on Tuesday.
Transportation
: This is it good example of why spinning tops required confirmation. Last night I noted that there was the chance of a reversal in the trans on Monday but it was not to be as the trans took it on the chin for a better than 2% decline, one that just touched their lower BB at 7297 before recovering a bit. While the indicators are now well on their way to oversold they're not there yet. So in the absence of any true bullish candles it's still too soon to call this one higher.
Accuracy:
Month right wrong no call conditional batting Dow
average points
January 1 0 0 0 1.000 276
And the winner is...
Tonight we're seeing a few reversal signs but they're fairly weak and require confirmation. But we also have ES sitting exactly on top of its new pivot. Put it together and it looks like a good time for a conditional call: if ES can break over and remain above its new pivot by mid-morning
Tuesday
, we'll close
higher
. But if is falls below and remains there by mid-morning, we close
lower
.
I'm vaguely guessing that with three big down days in a row, we're now sufficiently over-extended that turnaround Tuesday may kick in, but it's not clear enough to make it an official call.
Single Stock Trader
We're wprking on cooking up something new and interesting for this spot.