The Hoot
Actionable ideas for the busy trader delivered daily right up front
Wednesday uncertain.

ES pivot

2086.42. Holding below is bearish.

Rest of week bias

uncertain technically.
Monthly outlook: bias lower.
YM futures trader: no trade.
Recap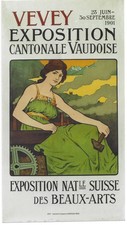 L
ast night I wasn't expecting too much action from the Dow and on Tuesday that's about what we got with a gain of all of 13 points. Tonight we face yet another Fed meeting and it is my long-stnading policy to never get in the way of the Fed. The general consensus is that an interest rate hike on Wednesday is completely off the table and I quite agree with that. The only question reaining is whether the 47th word in the statement will be "may" or "might" and that will make all the difference in Mr. Market's Kafkaeqsue world.
So tonight we're just skipping the charts as there's no point in analyzing a foregone conclusion. Cheerio!
The technicals
Market index futures:
Tonight, all three futures are lower at 12:15 AM EDT with ES down 0.26%.
ES daily pivot
: Tonight the ES daily pivot rises from 1987.00 to
2086.42.
That send ES back below its new pivot so this indicator turns bearish.
Accuracy:
Month right wrong no call conditional batting Dow
average points
January 9 5 5 0 0.643 1433
February 9 3 5 3 0.800 1133
March 8 6 6 1 0.600 222
April 4 4 7 2 0.600 148
And the winner is...
Let's cut right to the chase:
Wednesday
is
uncertain
. You can expect more hand-sitting until 2 PM when the Big Announcement comes out. After that, we'll see whether good news is good news or if good news is bad news. Could go either way. Personally I think the statement will be more doveish than anything, but who knows.
YM Futures Trader
No trade tonight..