The Hoot
Actionable ideas for the busy trader delivered daily right up front
Thursday higher.

ES pivot

1959.08. Holding above is bullish.
Friday bias uncertain technically.
Monthly outlook: bias higher.
YM futures trader: no trade.
Recap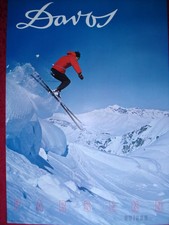 I

t was touch & go for a while there on Wednesday as I feared I'd get whipsawed as I mentioned last night, calling the market higher. But a late afternoon rally following the release of the Blah Book saved the day and got us on the board. Now it's back to the charts to see how this changes the picture for Thursday.
The technicals
The Dow
: The Dow managed to make it two in a row after all on Wednesday. But the result was a small green hanging man sitting on top of Tuesday's action. That's a bearish reversal warning in anyone's book but the indicators are running just short of overbought so I need confirmation on this one.
The VIX
: Last night I wrote that
"there's nothing bullish about this chart tonight"
. And indeed there wasn't as the VIX continued lower on Wednesday, down another 3.45% confirming the 200 day MA breakdown. That still leaves the indicators not quite oversold and the lower BB continues to fall away at 16.15 so there's still nothing bullish about this chart.
Market index futures:
Tonight, all three futures are higher at 12:14 AM EST with ES up 0.16%. On Wednesday, ES extended its gains after Tuesday's monster pop to close back up to 1983.50 . That brings us almost back to where we began the year. However the small range leads one to believe that ES is running out of gas right now,and the indicators now back to overbought tend to support that. But the new overnight is running modestly higher which would make one think that there's a possibility that ES could close at least a bit higher on Thursday. Of note is the fact that the stochastic has completed a bullish crossover from a high level and those are often good for another day or two of gains.
ES daily pivot
: Tonight the ES daily pivot rises again from 1959.08 to
1978.17.
Once again, ES remains above its new pivot so this indicator continues bullish.
Dollar index
: I was right to be cautious about the dollar last night because after posting a small gain on Tuesday it tried and failed to extend that before falling back to exactly where it started off the week. Indicators remain overbought, and the inability of the dollar to sustain any meaningful headway makes me think that the next move could possibly be lower.
Euro
: Meanwhile, the euro extended its losses on Wednesday heading back down to 1.0885 on a lopsided red spinning top that just touched its lower BB before retreating higher. That leaves the indicators oversold and the new overnight seems to be trying to stage a bit of a rally. So with two hammer candles in a row on the books I'm looking for a reversal in the euro any time now.
Transportation
: After a big jump on Tuesday the trans managed to extend that gain on Wednesday with a smaller 0.22% advance, this one on a fat hanging man parked right at the top of Tuesday's tall candle. Indicators actually moved lower on this one and are just short of overbought. So this is the sort of reversal warning that requires confirmation and although it's tempting to call this chart lower I have to hold back on that for now.
Light crude oil futures, daily
Oil:
Last night I pointed out what looked like a breakout of a cup & handle pattern in oil. On Wednesday we seem to have gotten confirmation of that as oil advanced yet again. Take a look at the chart. Note that my breakout call is now one candle behind. Moving out a bit, I note what looks like a double bottom pattern, if one includes the January lows. We're now close to confirming that and that would be even more bullish for oil. And given its recent correlation with the market, good for everything else too. Though I must say, I've been enjoying the recent decline in the price of avgas. It is now cheaper, after accounting for inflation, than when I learned to fly way back in the 60's.
Accuracy:
Month right wrong no call conditional batting Dow
average points
January 9 5 5 0 0.643 1433
February 9 3 5 3 0.800 1133
March 1 1 0 0 0.500 -315
And the winner is...
Tonight we're in pretty much the same situation as last night as the market continues to slowly melt up.. Oil is also now in a week-long uptrend and nowhere near any resistance. So I think I'll just call
Thursday higher
, for much the same reasons I called Wednesday higher - I just can't think of a reason to call it lower. I'm not expecting anotehr triple digit day though.
YM Futures Trader
No trade tonight.