The Hoot
Actionable ideas for the busy trader delivered daily right up front
Monday lower.

ES pivot

1950.92

. Holding below is bearish.
Rest of week bias lower technically.
Monthly outlook: bias higher.
YM futures trader: no trade.
Recap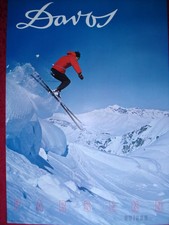 I
'm glad I called last Friday as "uncertain" since the Dow crossed the unchanged line about eight times before finally settling just 57 points lower. We now leap ahead to the last day of February as we get ready to roar into March.
The technicals
The Dow
: Last Friday the Dow ended by putting in a fat red spinning top that nearly touched its upper BB before pulling back. With indicators remaining overbought and sitting in dark cloud cover position relative to Thursday, this chart looks bearish for Monday.
The VIX
: And last Friday the VIX gained 3.66% on a tall green spinning top that nearly touched its 200 day MA before ending higher. Indicators have been rising for three days now and are just about to come off oversold. We have a classic bullish piercing pattern in place so this chart looks higher for Monday.
Market index futures:
Tonight, all three futures are lower at 12:14 AM EST with ES down 0.28%. Last Friday ES tested its upper BB at 1972 and then deciding it didn't like what it saw fell back to 1942.75 on a tall red inverted hammer. That's a bearish sign and the new Sunday overnight seems to be confirming it, at least so far.
ES daily pivot
: Tonight the ES daily pivot rises from 1940.75 to
1950.92.
That plus an overnight sag in ES now puts it below its new pivot so this indicator turns bearish.
Dollar index
: On Friday the dollar broke month-long resistance to gain a big 0.92% on a tall green marubozu. That sent the indicators back to overbought but amazingly also formed a bullish stochastic crossover from a high level. There's no nearby resistance and in the absence of a bearish candle I'd have to guess the dollar goes higher again on Monday.
Euro
: After congesting around 1.1022 for three days last week, on Friday the euro broke decisively to the downside, back to 1.09315 on a tall red candle to resume a three week downtrend. And in the absence of any attempt to rally in the Sunday overnight, I see nothing bullish here for Monday.
Transportation
: On Friday the trans put in a tall gap-up green inverted hammer that sent the indicators falling just off overbought but also caused a bullish stochastic crossover from a high level. Resistance at 7464 is now established and overall this chart looks negative for Monday, with a gap below us asking to be filled in.
Accuracy:
Month right wrong no call conditional batting Dow
average points
January 9 5 5 0 0.643 1433
February 8 3 5 3 0.786 1010
And the winner is...
Light crude oil futures, daily
The last day of February is historically not so hot and tonight we have a number of reversal signs on the chart as well as futures that are guiding lower. It's also been suggested to me that I make mention of the oil chart and that also has a topping candle on it tonight (click the chart to enlarge). Put it all together and it doesn't seem unreasonable to call
Monday lower.
YM Futures Trader
No trade tonight.