The Hoot
Actionable ideas for the busy trader delivered daily right up front
Monday higher.

ES pivot

2023.67. Holding below is bearish.
Rest of week bias uncertain technically.
Monthly outlook: bias lower.

Single stock trader: VZ not a swing trade buy.
Recap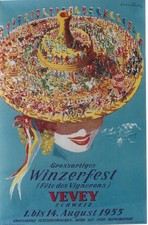 w
ell it looks like I picked a bad day to be wrong last Friday as the Dow tanked 310 points with all 30 components lower in a broad-based sell-off as oil continued to sink. That led to some important changes so let's take a look at them as we start off what may be the most momentous week in a long long time as the market is just waiting for the Fed announcement on interest rates. The fact that it's an options expiration doesn't help matters either. One thing's for sure - we're in for a bumpy ride.
The technicals
The Dow
: The 200 day MA proved to be no support at all as last Friday the Dow broke right through it for its biggest drop since August stopping only on its lower BB. And even this giant 1.76% crash wasn't enough to take the indicators oversold. They're all heading lower but still not there yet. The Dow successfully tested support from the November lows though which is about the best that can be said for it. Other than that there's nothing at all bullish about this chart tonight.
The VIX
: Last Thursday night I noted that the VIX had touched its upper BB and suggested that might mean it could go lower on Friday. That proved to be a very bad suggestion as instead the VIX popped an astonishing 26% on Friday on a giant gap-up green marubozu that blasted right through its upper BB to not only close above 20 but almost 25 for its highest finish since the last big spike we got back in September. That was enough to drive the indicators overbought and even send the stochastic starting to curve around for a bearish crossover. But we're not there yet so it's too soon to call this chart lower on Monday. Sometimes when the VIX gets this excited it takes it a few days for it to come back to its senses.
Market index futures:
Tonight, all three futures are higher at 12:59 AM EST with ES up 0.49%. Perhaps the ugliest charter last Friday came from ES. After stopping right on its 200-day MA on Thursday, on Friday it was completely unable to make any headway at all and crashed right back down through its lower BB at 2018.50, and then kept right on going to close at 2009.75. That was its worst showing since last September. It was also enough to send the indicators oversold and it stopped just shy of the November lows. Interestingly, the new Sunday overnight seems to be attempting to stage something of a small rally and after such a big one day lost one might expect at least a DCB on Monday.
ES daily pivot
: Tonight the ES daily pivot dives from 2053.33 to
2023.67
. That still leaves ES below its new pivot, although it appears to be making an attempt to climb out of its crater as I write. But for the time being this indicator continues bearish.
Dollar index
: I missed the dollar last Thursday night too. Instead of rising it gave up all of Thursday's gains and then some for a 0.44% decline that sent it right back oversold. The stochastic is now threaded out at a low level so is useless for predictive purposes at this point. The candlestick is something of a lopsided bearish engulfing pattern though so if anything this chart looks lower again on Monday.
Euro
: And of course I missed the euro on Friday too. After looking lower Thursday night instead climbed right back up to close at 1.0992 leaving it still overbought. However the new Sunday overnight is actually going higher again, now back over 1.10. And with the 200 day MA now at 1.1038,not too far away it's entirely possible the euro might want to take a look at that level on Monday.
Transportation
: And finally, as bad as the Dow's 1.76% dump was last Friday it was only worse with the trains which loss 1.91% on a tall red marubozu. This continues what is now a three week long waterfall decline dribbling down their lower BB and is now as bad as it was last August. Indicators continue to be oversold but that doesn't seem to help any. And there's no support from here until the August bottom at 7465. So just like the Dow there's nothing bullish about this chart either tonight, and Dow Theory-wise, that ain't a good sign.
Accuracy:
Month right wrong no call conditional batting Dow
average points
January 8 6 4 1 0.563 627
February 6 4 5 3 0.692 183
March 7 6 5 4 0.647 976
April 3 8 7 0 0.273 1
May 6 5 5 2 0.615 581
June 8 6 3 4 0.706 552
July 10 1 5 4 0.938 1212
August 10 2 3 2 0.857 2314
September 7 4 8 1 0.667 1404
October 7 7 5 1 0.533 538
November 4 6 4 2 0.500 -350
December 4 2 3 0 0.667 397
And the winner is...
I'm probably a fool for even attempting to make any calls on an op-ex week featuring such a big Fed meeting but here goes anyway. I think Friday's action was overdone to the down side. Note particularly that the SPX Hi-Lo indicator has now hit 2.5, and that's definitely the territory from which rallies spring. We're also at a few key support levels and with no economic news scheduled for Monday I'm just going to give this another try and call Monday higher. Hey, I can't be wrong forever.
Single Stock Trader
At least I was right last Thursday night when I called Verizon lower because on Friday it dropped another 1.1% on a tall gap-down inverted hammer. And even that only left the indicators about halfway between overbought and oversold. With no support now until 44.58 I see no sign of a move higher on Monday.