The Hoot
Actionable ideas for the busy trader delivered daily right up front
Thursday higher.

ES pivot

2012.33. Holding above is bullish. Now running the "M" contract.
Friday bias uncertain technically.
Monthly outlook: bias higher.
YM futures trader: no trade.
Recap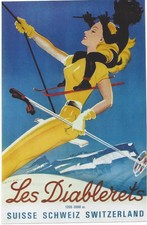 T
rue to form, the market was pretty much becalmed on Wednesday ahead of the Fed - and then things got jittery. As soon as Auntie Jant spaketh, Mr. Market liked it. Then he didn't like it. Until finally in the end he did like it after all and the Dow finished up a decent 74 points. So, much to my relief higher interest rates have been kept at bay once again at least for a while longer. Now maybe we can get down to business and figure out where Thursday is headed as op-ex week rolls on.
The technicals
The Dow
: After factoring out the intraday Fed noise, the Dow ended with a solid 0.43% gain on Wednesday for a fat green spinning top that now very nearly brings us to break-even on the year so far. The upper BB continues to run away and while all the indicators are nwo overbought, there's no reversal candle here so this chart looks higher again for Thursday.
The VIX
: The VIX had a bad day indeed on Wednesday, falling 11% on a gap down red near marubozu. That was stopped only by its lower BB at 14.99. And that sent all the indicators oversold and was also enough to cause the stochastic to start narrowing around for a bullish crossover though it's not anywhere near being complete yet. So at this point it's open to debate whether the VIX ca bounce off its lower BB on Thursday or if it will start dribbling down it. Being that 15 is a multi-month support level for the VIX I wouldn't be surprised to see at least a slight retracement here.
Market index futures:
Tonight, all three futures are higher at 12:11 AM EDT with ES up 0.30%. ES also had a good day Wednesday, conducting a second successive and successgul retest of its 200 day MA before motoring higher to close at 2017.25. That sent the indicators to exteme overbought levels but it's continuing to power higher in the overnight. So without a reversal candle, we can't call this one lower.
ES daily pivot
: With options expiration at hand, tonight we shift from the H contract to the M contract. The ES daily pivot rises from 2003.08 to
2012.33.
That leaves ES above its new pivot so this indicator continues bullish.
Dollar index
: And after the big Fed announcement on Wednesday the dollar as might be expected moved lower big-time, down three-quarters of a percent and stopping only on its lower BB after putting in a tall red candle. That sent all the indicators right back to oversold after only having recently come off it. The stochastic continues to lie flat on the ground and has no predictive power. We also bounced off the February lows intraday so it's not clear whether the candle or the history will prevail on Thursday.
Euro
: And of course in mirror image to the dollar on Wednesday the euro took a big pop to finish right back up to 1.2245, the best close since February 12th. It also just tested its upper BB at 1.1267 before falling back a bit. This move also drove all the indicators back to extreme overbought levels about where they've been sitting since for a week now. You'd think after a move like this it would be ready for some retracement but the overnight continues non-trivially higher making it look like there could be another higher close in store on Thursday.
Transportation
: Like everything else on Wednesday the trans had a great day putting in a 1.08% advance with a tall green candle that was also a bullish engulfing pattern. Indicators continue to rise but have not yet hit overbought. We also successfully broke through resistance at 7692, and with the upper BB not until 7795 it looks like there's still at least a bit of room to run higher .
Accuracy:
Month right wrong no call conditional batting Dow
average points
January 9 5 5 0 0.643 1433
February 9 3 5 3 0.800 1133
March 4 3 3 1 0.624 -31
And the winner is...
With a number of important 200 MA crossings behind us, no reversal signs on the charts, and oil moving higher again, I see no reason not to call Thursday higher. This week is historically the bullish "sweet spot" of March anyway, to quote The Stock Traders Almanac.
YM Futures Trader
No trade tonight..