The Hoot
Actionable ideas for the busy trader delivered daily right up front
Tuesday lower.

ES pivot

2085.92. Holding below is bearish.
Rest of week bias uncertain technically.
Monthly outlook: bias higher.

Single stock trader: VZ still not a swing trade buy.
Recap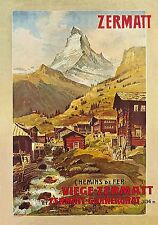 M
onday turned out be one of those Days of Nothing and everybody was apparently sitting on their hands waiting for a slew of earnings reports to come out later this week as well as an upcoming Fed decision on interest rates. That's about all there really is to say about Monday's action so let's move right on to Tuesday.
The technicals
The Dow
: The Dow lost 24 points on Monday on a small red hanging man. It wasn't a big move but with indicators highly overbought this is at least the warning of a reversal.. But more important perhaps was the failure of the Dow to advance any from Friday's close. So overall it's hard to read too much into this because of the small numbers involved.
The VIX
: Interestingly as well, on Monday the VIX put in a nontrivial 5.74% gain on a day the Dow went nowhere, with a gap-up green marubozu that took the indicators finally off of oversold and gives the general impression that the VIX wants to move higher again on Tuesday
Market index futures:
Tonight, all three futures are lower at 12:20 AM EDT with ES down 0.21%. Like all the other charts, on Monday ES pretty much stalled out unable to make any headway from Friday's close. That caused the indicators to continue falling off their recent highs and interestingly also caused a fresh bearish stochastic crossover. With the overnight action going lower, it looks doubtful that ES can advance any further on Tuesday.
ES daily pivot
: Tonight the ES daily pivot falls from 2064.58 to
2085.92.
ES remains below its new pivot so this indicator turns back to bearish.
Dollar index
: After a week-long rise that saw the dollar bust through its 200 day MA on Friday and hit its upper BB, it fell back 0.29% on Monday with a small red spinning top. That was enough to cause the indicators to top at overbought and flatten out the stochastic in preparation for a bearish crossover. Overall this chart looks like its got more downside risk than upside potential for Tuesday.
Euro
: Meanwhile the euro did nothing much itself on Monday as it rose back to 1.1053 after falling through its 200 day MA last week. Indicators continue to remain overbought but Monday's gain plus some positive pin action in the overnight suggests that there could be a higher close on Tuesday.
Transportation
: On Monday the trans put in a small red spinning top for a 0.16% loss, to follow up two green candles with a reversal warning. Indicators are now somewhat confused because RSI has started falling before ever reaching overbought while the stochastic continues to rise and is still nowhere near in position to form a bearish crossover. So the overall impression is that the trans may be headed lower on Tuesday.
Accuracy:
Month right wrong no call conditional batting Dow
average points
January 8 6 4 1 0.563 627
February 6 4 5 3 0.692 183
March 7 6 5 4 0.647 976
April 3 8 7 0 0.273 1
May 6 5 5 2 0.615 581
June 8 6 3 4 0.706 552
July 10 1 5 4 0.938 1212
August 10 2 3 2 0.857 2314
September 7 4 8 1 0.667 1404
October 6 5 4 1 0.580 588
And the winner is...
The market continues to look tired and we're seeing some topping signs tonight. With the futures guiding lower, it seems logical to call
Tuesday lower
.
Single Stock Trader
Verizon rose again on Monday but did it on a second doji star in a row. That continues to leave the indicators highly overbought and makes it look even more likely that there's a move lower coming very soon now. In any case it's definitely not a swing trade buy.