The Hoot
Actionable ideas for the busy trader delivered daily right up front
Monday lower.

ES pivot

2064.58. Holding above is bullish.
Rest of week bias uncertain technically.
Monthly outlook: bias higher.

Single stock trader: VZ still not a swing trade buy.
Recap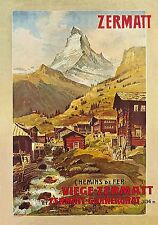 T
hursday night I called the market higher and responded accordingly on Friday with some nice gains across the board. So let's move right on to Monday as we enter the last week of what has turned out to not be a particularly scary month of October after all.
The technicals
The Dow
: The Dow rose 158 points on a gap-up green marubozu that punched right through its 200-day MA. That also sent the indicators to extreme overbought levels (RSI = 93) but next resistance isn't until 17, 750, so there's at least a little bit more room to run here and in the absence of any bearish signs it is too early to call this chart lower just yet.
The VIX
: Friday was one of these unusual days where the VIX rose on same day the general market went higher too. Admittedly it was only a 0.07% gain but the candle was a fairly tall green nearly-marubozu. The overall recent trend is down but with the indicators now oversold it's possible a reversal may be in the works in the next few days. It's just too soon to tell yet.
Market index futures:
Tonight, all three futures are lower at 1:45 AM EDT with ES down 0.24%. After breaking through its 200-day MA on Thursday, ES just continued rising on Friday posting a nice gain to close back up to 2066. That move has now retraced almost all of the giant plunge from back in August. The upper BB is now at 2092 so that's the logical next target. In addition, the stochastic has just formed a bullish crossover from a high level and those are often good for another day or two of gains. However RSI has actually turned lower from overbought levels and the overnight seems to be sagging somewhat. So it's not clear to me that ES has any gas at all left in the tank to move higher again on Monday.
ES daily pivot
: Tonight the ES daily pivot rises again from 2039.17 to
2064.58.
That's enough to put ES back below its new pivot so this indicator now turns bearish.
Dollar index
: On Friday the dollar had an absolutely awesome day with a 0.82% gain that not only vaulted clear past its 200-day MA but then continued on to its upper BB and then closed above that. That sort of move left the indicators at extreme overbought levels with RSI just short of 100. The stochastic is flattened out but has not yet formed a crossover and the dollar is now near resistance from mid-August so it's not clear if it's got any more gas in the tank to run higher again on Monday. I have my doubts.
Euro
: Meanwhile, in mirror image fashion on Friday the euro continued its recent slide having already broken through its own 200 day MA on Thursday. On Friday it continued on down through its lower BB to close right back down to 1.1031, its lowest close since early August. That move left the indicators all extremely oversold and the stochastic now looks like it's ready to form a bullish crossover. With the overnight seeming to confirm that my guess is that the euro could close higher on Monday.
Transportation
: The trans on Friday continued a week-long winning streak with 0.69% gain that cleared recent resistance at 8256. And even with that, the indicators are still not yet overbought. So with a steep rising RTC in effect there are no bearish reversal signs on this chart tonight.
Accuracy:
Month right wrong no call conditional batting Dow
average points
January 8 6 4 1 0.563 627
February 6 4 5 3 0.692 183
March 7 6 5 4 0.647 976
April 3 8 7 0 0.273 1
May 6 5 5 2 0.615 581
June 8 6 3 4 0.706 552
July 10 1 5 4 0.938 1212
August 10 2 3 2 0.857 2314
September 7 4 8 1 0.667 1404
October 5 5 4 1 0.545 564
And the winner is...
The market ended last week with a pretty nice run but seems to have gotten a bit overextended in the process. We also had a number of 200 MA crossings and those take their toll. So with the futures guiding lower Sunday night, I'm going to just go ahead and call
Monday lower
.
Single Stock Trader
After some nice gains last Thursday, on Friday Verizon put in a perfect gap-up doji star and that is two thirds of a bearish evening star. In addition, the indicators are now quite overbought and stochastic has just formed a bearish crossover so this chart is looking more like a short than a buy of any sort at this point.