The Hoot
Actionable ideas for the busy trader delivered daily right up front
Tuesday higher only if ES remains above its pivot, else lower.

ES pivot

2046.17. Holding above is bullish.
Rest of week bias uncertain technically.
Monthly outlook: bias higher.

Single stock trader: VZ still not a swing trade buy
Recap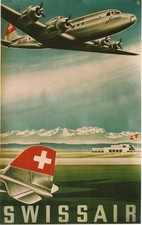 I
t was probably good that I called Monday uncertain because after a morning dip, the Dow wobbled its way back to finish off just 24 points on low holiday-week volume. We're going to write one more post for 2015 and then call it a year as I'm not expecting much of anything on Wednesday and even less on New Year's Eve.
The technicals
The Dow
: After a bearish candle last Thursday, on Monday the Dow gapped down through its 200 day MA but ended with a very long-tailed hammer. Not quite sure what to make of that since the indicators continue to be confused with half rising and the rest falling as they meander around between overbought and oversold. So there's really no clear direction here for Tuesday.
The VIX
: And in exact mirror image, the VIX gapped up above its own 200 day MA on Monday, gaining 7.43% but on a red candle. Frustratingly, indicators remain oversold and the stochastic has just barely squeaked out a bullish crossover. It was a bullish exit from a descending RTC though so the overall impression is less than totally clear
Market index futures:
Tonight, all three futures are higher at 12:10 AM EST with ES up 0.16%. On Monday, ES successfully tested its 200 day MA with a tall hanging man to close down just a bit at 2048.75. That leaves the indicators just short of overbought and the stochastic on the brink of a bearish crossover. The new overnight is trading just outside the rising RTC for a bearish setup but in the absence of a move lower and an apparent rally forming in the wee hours, it's hard to call this chart for Tuesday.
ES daily pivot
: Tonight the ES daily pivot falls from 2053.33 to
2046.17.
That's enough to put ES back above its new pivot so this indicator now turns bullish.
Dollar index
: On Monday the dollar gapped down for the second day in a row but only for a 0.07% loss on a small doji star. With indicators nearly oversold this is looking like a possible reversal for Tuesday.
Euro
: The euro also did little on Monday, rising back to 1.1005 on a small green candle that sent the indicators overbought. Despite that, the new overnight is continuing higher so in the absence of a reversal candle, I'[d have to guess the euro gains some more on Tuesday.
Transportation
: After peaking on Thursday, the trans dropped 0.73% on Monday to exit a rising RTC for a bearish setup. Indicators are confused though, some rising, some falling. The net impression is bearish but there's considerable uncertainty around that.
Accuracy:
Month right wrong no call conditional batting Dow
average points
January 8 6 4 1 0.563 627
February 6 4 5 3 0.692 183
March 7 6 5 4 0.647 976
April 3 8 7 0 0.273 1
May 6 5 5 2 0.615 581
June 8 6 3 4 0.706 552
July 10 1 5 4 0.938 1212
August 10 2 3 2 0.857 2314
September 7 4 8 1 0.667 1404
October 7 7 5 1 0.533 538
November 4 6 4 2 0.500 -350
December 8 2 5 0 0.800 1029
And the winner is...
The charts are a bit muddled tonight and if anything have a bearish bent to them. But ES seems to be staging something of a comeback as I write. Generally that would be cause for an "uncertain" call but I think I'll hedge it with a conditional. If ES can stay above its new pivot by mid-morning Tuesday, we'll close higher. If it falls below and stays there, we close lower.
That's all she wrote and that wraps up 2015. I'm taking Wednesday and Thursday off. See you next year!
Single Stock Trader
After bouncing off its 200-day MA last week, on Monday Verizon finally managed a small gain but it came on an odd little green candle sitting below most of last Friday's action. In addition all the indicators are moving lower and the stochastic looks like it's making a bearish crossover so I really can't bless this as a swing trade buy right now.