The Hoot
Actionable ideas for the busy trader delivered daily right up front
Monday depends on ES pivot. [Text here corrected to match the actual call made below]..

ES pivot

2064.75. Holding below is bearish.
Rest of week bias uncertain technically.
Monthly outlook: bias lower.
YM futures trader: no trade.
Recap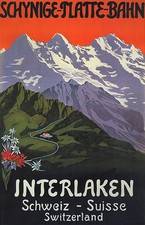 L

ast Thursday I got sidetracked with Real Life (TM) and never got the chance to do any real market watching all day long. That night I did make a cursory observation that the market looked lower for Friday and it's too bad I didn't make it official because the Dow indeed dumped 185 points to end the week. Tonight we have a little more time, but not that much so it's going to be a Night Owl Lite night. as we just come to the conclusions for Monday without all the pesky details.
The technicals
Market index futures:
Tonight, all three futures are higher at 12:36 AM EDT with ES up 0.18%.
ES daily pivot
: Tonight the ES daily pivot falls from 2060.00 to
2048.50.
ES.just nicked the corner of the new pivot at midnight but didn't break through so this indicator continues bearish for now.
Accuracy:
Month right wrong no call conditional batting Dow
average points
January 9 5 5 0 0.643 1433
February 9 3 5 3 0.800 1133
March 8 6 6 1 0.600 222
April 6 4 8 2 0.667 416
May 4 2 2 1 0.714 433
And the winner is...
Tonight all the charts are looking fairly bearish with the exception of the VIX which is showing a possible reversal on a tall dojiish hammer affair. But oil seems to be looking lower too. The problem is that it's Sunday night so all those charts are two days old now. So here's the deal. With ES now in such close proximity to its new pivot and it being a Sunday night with bearish charts but rising futures, it seems like a good time for a conditional call: if ES can break above its new pivot by mid-morning Monday we'll close higher. If not, we close lower. 'S the best I can do tonight.
YM Futures Trader
No trade tonight..