The Hoot
Actionable ideas for the busy trader delivered daily right up front
Monday higher.

ES pivot

2045.92. Holding above is bullish.
Rest of week bias uncertain technically.
Monthly outlook: bias lower.
YM futures trader: no trade.
Recap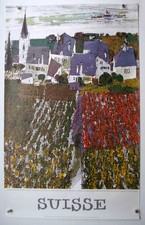 F

oo. Last Friday was a miss, plain and simple. I called the Dow lower and that's indeed what happened - at first. Then after lunch it bobbed back above break-even to end with a last minute burst with an 80 point gain. I'm still a bit surprised, considering the poor jobs numbers we got. Does the price of oi really trump that? Well, this is not an economic commentary blog, it's technical. So let's dive right back in and figure out a direction for Monday.
The technicals
The Dow
: So the aforementioned Dow showed surprising strength Friday that established good support around 17,624. With indicators all oversold and in the process of bottoming out, I don't think we're going lower than this on Monday In fact. Friday seemed to confirm Thursday's doji so I'd guess this goes higher again Monday.
The VIX
: Perhaps the most telling chart last Friday was the VIX which took a 7.5% tumble on a tall red marubozu for a giant bearish engulfing pattern. That still leaves all the indicators overbought so this chart looks ready for more downside on Monday.
Market index futures:
Tonight, all three futures are mixed at 12:18 AM EDT with ES up 0.09%. Last Friday ES also tested its lower BB successfully, putting in a big green hammer and forming a bullish stochastic crossover and confirming Thursday's spinning top. With more positive pin action in the Sunday overnight, it looks like there's more upside available here on Monday.
ES daily pivot
: Tonight the ES daily pivot falls from 2047.83 to
2045.92.
ES.remains above its new pivot so this indicator continues bullish.
Dollar index
: Last Thursday night I wrote that
"[a bunch of stuff] all spells higher again on Friday in my book."
Turns out that's a good book because the dollar ignored the gap below it after Thursday's gains and put in a tall green marubozu on Friday for a big bullish engulfing candle and a 0.11% gain. That sent the indicators all off of oversold and completed a bullish stochastic crossover so there are no bearish signs on this chart tonight.
Euro
: For once the euro did not mirror the dollar last Friday. Instead of a tall red candle it put in a big inverted hammer to close back down to 1.14100 just below Thursday's close. Al the indicators continue their march lower and with more negative pin action in the Sunday overnight it looks like there's still more selling in store here on Monday.
Transportation
: Last Thursday night I expressed doubts that the trans could go any lower when I wrote
"I'm not sure where the sellers will be found going forward."
Apparently no one else was either as the trans retraced most of Thursday's losses on Friday with a tall green candle that successfully tested their lower BB and bottomed out the indicators at oversold with a bullish piercing pattern. So that all looks positive for Monday.
Accuracy:
Month right wrong no call conditional batting Dow
average points
January 9 5 5 0 0.643 1433
February 9 3 5 3 0.800 1133
March 8 6 6 1 0.600 222
April 6 4 8 2 0.667 416
May 2 1 1 1 0.750 29
And the winner is...
This is one of those nights where the charts are looking generallu positive and I don't see any real reason for being bearish. And it doesn't hurt that oil has now broken above its 200 day MA and is forming a bullish crossover. Therefore I am simply calling
Monday higher
.
YM Futures Trader
No trade tonight..