The Hoot
Actionable ideas for the busy trader delivered daily right up front
Monday lower.

ES pivot

1995.50. Holding below is bearish.
Rest of week bias lower technically.
Monthly outlook: bias higher.
YM futures trader: no trade.
Recap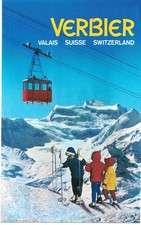 S

omewhat amazingly, the Dow managed to make it four up in a row for the first time this year last Friday. Today I got really busy with Real Life (TM) so it's just going to be another Night Owl Lite nite. Skip right to the bottom line for the bottom line.
The technicals
Market index futures:
Tonight, all three futures are higher at 12:23 AM EST with ES down 0.14%.
ES daily pivot
: Tonight the ES daily pivot rises again from 1985.92 to
1995.50.
And this time that's finally enough to place ES below its new pivot, for the first time in a while. That means this indicator now turns bearish.
Accuracy:
Month right wrong no call conditional batting Dow
average points
January 9 5 5 0 0.643 1433
February 9 3 5 3 0.800 1133
March 2 1 1 0 0.667 -270
And the winner is...
Tonight the charts are looking more than a bit toppy to me with a bunch of reversal candles about. The VIX put in a bottoming candle and a bullish piercing pattern too on Friday. So I'm going to go out on a limb and call Monday lower.
YM Futures Trader
No trade tonight.