The Hoot
Actionable ideas for the busy trader delivered daily right up front
Tuesday lower.

ES pivot

1996.00. Holding below is bearish.
Rest of week bias lower technically.
Monthly outlook: bias higher.
YM futures trader: no trade.
Recap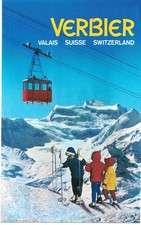 O
ops. What else can I say? Last night I figured that with all the reversal signs about, the market was pretty much topped out. But the market had other ideas and the Dow just kept motoring higher on Monday with a 67 point advance to make it five in a row now. We are now in fact very close to being back to even for the year. So can there really still be more upside left in store for Tuesday? Let's scour the charts for clues.
The technicals
The Dow
: The Dow is now not only on a winning streak the likes of which we haven't seen since last October, it's also in a strong rising RTC that's rapidly closing in on the 200 day MA at 17,176. This is really the only resistance level in sight so in the absence of any bearish signs there's at least a bit of upside left here.
The VIX
: Here's a bit of bearish divergence - on Monday the VIX rose nearly 3% on a day the Dow and SPX were higher too. It confirmed Friday's bullish piercing pattern with a fat gap-up red hanging man that sent the indicators higher just to the edge of oversold. It also exited the current descending RTC for a bullish setup so I'd bet the VIX wants to test its nearby 200 day MA at 18.53 on Tuesday.
Market index futures:
Tonight, all three futures are lower at 12:43 AM EST with ES down 0.33%. On Monday ES tried hitting its 200 day MA at 2007.98 again but not only missed, it didn't even match last Friday's high though it ended the day in the green with a spinning top, its fourth reversal candle in a row (and still refusing to reverse). But that may be about to change and the indicators are all quite overbought now and we're finally seeing a non-trivial decline in the overnight.
ES daily pivot
: Tonight the ES daily pivot barely ticks up from 1995.50 to
1996.00.
That keeps ES below its new pivot so this indicator continues bearish.
Dollar index
: After last Friday's successful test of its 200 day MA, on Monday the dollar took another stab at it and this time it broke under on a tall red marubozu for a 0.27% loss. Indicators continue falling towards oversold but aren't there yet. So with an MA breakdown complete and no bullish reversal in sight, it looks like the selling's not done here yet.
Euro
: The euro meanwhile made it three in a row up with a green hanging man to close back up to 1.0185 o Monday to remain in a steep rising RTC. Indicators are now just short of overbought and the stochastic has started to curve around for a bearish crossover so I'd say there's not much upside left here. Note too the 200 day MA floating about at 1.10537 just above us.
Transportation
: Like the Dow, the trans continued their winning ways on Monday with another 0.45% gain, clearing YTD resistance at 7635. But the candle is a hanging man and indicators are approaching extreme overbought levels. Still we remain in a steep rising RTC and with this sort of momentum going, I hesitate to call the trans lower, even though they're looking tired at this point.
Light crude oil futures, daily
Oil:
Hey, remember last week when I pointed out a possible cup & handle pattern on the oil chart? I even wrote in "Breakout" over the March 1st candle. Well well lookee here. Here's the same chart, one week later (click the chart to enlarge). Oil is up 10% since then. All hail the mighty cup & handle, eh? Ka-ching!
Accuracy:
Month right wrong no call conditional batting Dow
average points
January 9 5 5 0 0.643 1433
February 9 3 5 3 0.800 1133
March 2 2 1 0 0.500 -337
And the winner is...
Sometimes I'm not so much wrong as just a day early with my calls. I'm starting to think last night was one of those times. All of the bearish forces that were in play then are still there tonight only more so. So I'm going to the well one more time and call
Tuesday lower
..
YM Futures Trader
No trade tonight