The Hoot
Actionable ideas for the busy trader delivered daily right up front
Thursday uncertain.

ES pivot

1987.00. Holding above is bullish.
Rest of week bias lower technically.
Monthly outlook: bias higher.
YM futures trader: no trade.
Recap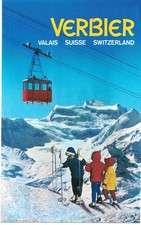 W
ednesday ended up being pretty odd. I made it a conditional call last night and at midmoring Wednesday (ie. 10:45 AM) ES was indeed higher. But a few minutes later it just fell off a cliff. I wasn't watching the news so I'm not quite sure what precipiated that but it quickly recovered and did indeed end the day higher. So technically I count that as a win. Turns out it's yet another day when I was unable to devote my full attention tot the markets and just ran out of time to put together the usual chart rundown. Therefore it's time for the Night Owl Lite again. No charts, just conclusions.
The technicals
Market index futures:
Tonight, all three futures are slightlyhigher at 12:19 AM EST with ES up 0.08%.
ES daily pivot
: Tonight the ES daily pivot rises from 1985.75 to
1987.00.
That now leaves ES above its new pivot so this indicator flips to bullish.
Accuracy:
Month right wrong no call conditional batting Dow
average points
January 9 5 5 0 0.643 1433
February 9 3 5 3 0.800 1133
March 3 2 1 1 0.667 -227
And the winner is...
After a reversal lower on Tuesday, the small retracement of that move on Wednesday wasn't really enough to get a good read on which way the market wants to go. I get the impression that it's sort of vacillating. With one reversal candle after another lately, I'm just going to throw up my hands tonight and declare
Thursday uncertain
.
YM Futures Trader
No trade tonight..