The Hoot
Actionable ideas for the busy trader delivered daily right up front
Wednesday higher only if ES breaks above its pivot, else lower.

ES pivot

1996.00. Holding below is bearish.
Rest of week bias lower technically.
Monthly outlook: bias higher.
YM futures trader: no trade.
Recap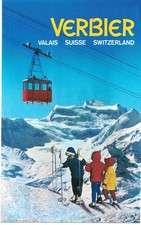 W

hat goes up must come down sooner or later. And after giving off reversal signs for four days in a row, the market finally did stage a retreat on Tuesday as I expected. The question now becomes, is this a one-off or is there more downside to come? Let's peruse the charts for clues.
The technicals
The Dow
: On Tuesday the Dow finally rolled over with a 110 point decline that left it right on the edge of its rising RTC with indicators still just barely overbought. This all looks negative for Wednesday.
The VIX
: Last night I wrote that
"I'd bet the VIX wants to test its nearby 200 day MA at 18.53 on Tuesday."
Well I won that bet as the VIX punched right through the MA with a gap-up 7.61% pop that sent the indicators all off oversold and completed a bullish stochastic crossover. Now generally when the VIX does a 200 MA breakout, it keeps on going, especially from a low level like we have here. So I'd say more upside is likely on Wednesday.
Market index futures:
Tonight, all three futures are higher at 12:12 AM EST with ES up 0.21%. ES had a bad day on Tuesday with its biggest loss in about a month. A tall red near-marubozu stopped exactly on the edge of its rising RTC for a bearish setup. Indicators are now all moving lower off of overbought so the overall impression here is negative.
Except
for the fact that ES seems to be staging something of a rally in the overnight and one must never discount that.
ES daily pivot
: Tonight the ES daily pivot falls from 1996.00 to
1985.75.
That now leaves ES less than one point below its new pivot so this indicator remains bearish, but only (wait for it) barely.
Dollar index
: The dollar did fool me on Tuesday. I was expecting more downside after a 200 day MA breakdown but instead it gained 0.13% on a small green hammer. With indicators now all oversold and a stochastic just about to form a bullish crossover, I'd say there's more upside potential than downside risk here.
Euro
: Last night I wrote
" I'd say there's not much upside left here. Note too the 200 day MA floating about at 1.10537 just above us."
Well on Tuesday the euro powered higher early on until just tapping its 200 day MA and then collapsed to end right back down to 1.10050 on a tall red inverted hammer. QED. The indicators are all overbought now and the stochastic is just inches away from a bearish crossover so this chart definitely looks lower on Wednesday.
Transportation
: If the market was down on Tuesday the trans really took it on the chin, off a huge 2.70% on a tall red marubozu to fall right out of their rising RTC for a bearish setup. That also sent all the indicators falling off overbought and formed a new bearish stochastic crossover. This chart looks flat out bearish to me.
Accuracy:
Month right wrong no call conditional batting Dow
average points
January 9 5 5 0 0.643 1433
February 9 3 5 3 0.800 1133
March 3 2 1 0 0.600 -227
And the winner is...
The general impression from the charts is rather gloomy tonight. The one bright spot is that ES has been drifting slowly higher all evening and is now just below its new pivot, looking like it wants to take a stab at it. These circumstances are ideal for making one of my conditional calls so that's what I'll do. I claim that if ES can break above its new pivot by mid-morning
Wednesday
, we'll close
higher
. OTOH, if it bounces off the pivot and moves lower again by then, we close
lower
. So sez I.
YM Futures Trader
No trade tonight