The Hoot
Actionable ideas for the busy trader delivered daily right up front
Thursday lower.

ES pivot

2055.50. Holding below is bearish.
Friday bias uncertain technically.
Monthly outlook: bias higher.
YM futures trader: no trade.
Recap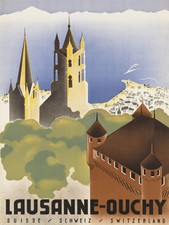 I
called Wednesday as "uncertain" and so was not surprised to see the Dow gain another 84 points after having been up triple digits earlier in the day. It might just as easily have gone the other way. But at least we got a bit of clarity from the candles which we will now analyze as we move on to end the month and the quarter.
The technicals
The Dow
: What stands out about Wednesday's action in the Dow is the big gap-up inverted hammer that just missed touching the upper BB at 17,847. Indicators have just fallen off overbought so I'm thinking there's a chance at least here of moving lower on Thursday.
The VIX
: Well well - just when I thought the VIX couldn't go lower (last night), it did, breaking resistance at 13.80 to end down to 13.56 its lowest close since last August 17th, believe it or not. But the candle was a lopsided doji star that set off a bearish stochastic crossover from a low level while leaving the indicators just off of oversold. This is not a bad sign of a coming move higher.
Market index futures:
Tonight, all three futures are lower at 1:05 AM EDT with ES down 0.11%. On Wednesday ES just touched its upper BB at 2065.51 before pulling back a bit for an inverted hammer. With the new overnight running a bit lower, it looks good for a pullback. I know, I said that last night too, but this time I mean it.
ES daily pivot
: Tonight the ES daily pivot rises again from 2038.67 to
2055.50.
That leaves ES back below its new pivot so this indicator now flips to bearish
Dollar index
: Last night I wrote that it "looks like more downside to come." And indeed it did, down another 0.34% on a gap-down red hammer. That confirmed a bearish stochastic crossover but it also looks like a good bullish reversal sign with six-month support holding.
Euro
: And on Wednesday the euro also continued Tuesday's direction, up again to close at 1.13600 leaving it at six-month resistance, mirror-image to the dollar. The new overnight's not making any headway so I wouldn't be surprised to see a move lower on Thursday.
Transportation
: And finally the trans also gained a bit on Wednesday but underperformed the Dow with a gap-up gravestone doji, This is a pretty decent warning of a move lower. I scrolled back a bit and the trans are five for five on this pattern.
Accuracy:
Month right wrong no call conditional batting Dow
average points
January 9 5 5 0 0.643 1433
February 9 3 5 3 0.800 1133
March 7 6 6 1 0.571 190
And the winner is...
With the overnight futures kinda petering out, the VIX at six-month lows and some nice reversal candles on the charts, things are looking sort of toppy tonight. You might expect some end-of-quarter window dressing but that doesn't seem to happen that much in March. So all things considered a bearish call seems more appropriate than bullish at this point. Therefore I'm calling
Thursday lower
.
YM Futures Trader
No trade tonight..