The Hoot
Actionable ideas for the busy trader delivered daily right up front
Tuesday higher only if ES remains above its pivot, else lower.
ES pivot 2029.92. Holding above is bullish.
Rest of week bias uncertain technically.
Monthly outlook: bias higher.
YM futures trader: no trade.
Recap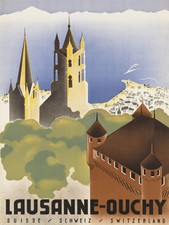 M
onday found the markets strangely becalmed. After starting off the year with a seemingly endless series of wild triple digit swings, lately it feels more like the dog days of August than the middle of March. Accordingly I'm going to do another Night Owl Lite tonight but this time it's not because I ran out of time. It's just because I can't really find anything all that interesting to write about. Let's just say that the charts are full of little dojis that don't amount to a hill o' beans and leave it at that. Maybe we can figure out where Tuesday is headed anyway.
The technicals
Market index futures:
Tonight, all three futures are higher at 12:25 AM EDT with ES up 0.69%.
ES daily pivot
: Tonight the ES daily pivot rises from 2023.67 to
2029.92.
That now leaves ES barely one point above its new pivot so this indicator is only nominally bullish at this point.
Accuracy:
Month right wrong no call conditional batting Dow
average points
January 9 5 5 0 0.643 1433
February 9 3 5 3 0.800 1133
March 7 5 5 1 0.615 190
And the winner is...
Well I thought after scouring the charts I'd be able to come up with a direction for Tuesday but I was wrong. We've got indicators all mired halfway between overbought and oversold, and a plethora of itty-bitty candles that don't really mean all that much. Because of this abundance of indecision and the proximity of ES to its new pivot tonight, I'm going to do another conditional call: if ES manages to remain above its new pivot by mid-morning
Tuesday
we'll close
higher
. On the other hand, if it falls below the pivot, we close
lower
. So sez I.
YM Futures Trader
No trade tonight..