The Hoot
Actionable ideas for the busy trader delivered daily right up front
Friday lower.

ES pivot

2052.83. Holding below is bearish.
Next week bias uncertain technically.
Monthly outlook: bias higher.
YM futures trader: no trade.
Recap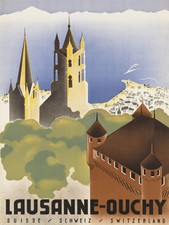 L
ast night I called the Dow lower for Thursday so you can imagine my consternation when I got up as usual at the crack of 11 AM only to find the Dow was going the wrong way. It wandered about, but always above the flat line until right after lunch Maybe what Mr. Market ate didn't agree with him but it was all downhill from there and we finally ended the day down 32. That nonetheless leaves March as a stellar month indeed as the markets managed to regain all of their dismal losses YTD and then some. So with that out of the way, let's see what April 1st has in store - no foolin'. Only thing is that it's another Night Owl Lite night. The Night Owl is just busy busy busy and there's only so much time and only one of me.
The technicals
Market index futures:
Tonight, all three futures are lower at 12:13 AM EDT with ES down 0.17%.
ES daily pivot
: Tonight the ES daily pivot falls from 2055.50 to
2052.83.
That again leaves ES below its new pivot so this indicator continues bearish.
Accuracy:
Month right wrong no call conditional batting Dow
average points
January 9 5 5 0 0.643 1433
February 9 3 5 3 0.800 1133
March 8 6 6 1 0.600 222
And the winner is...
Basically all the bearish reversal signs I noted on the charts last night were confirmed on Thursday and all the forces in play then are still there tonight. The problem I have now is that the first of most months is historically bullish and that goes double for April. So I may live to regret it but in the absence of any clear bullish signs tonight I'm going to have to call Friday lower.
That's all she wrote. See you again Sunday night!
YM Futures Trader
No trade tonight..