The Hoot
Actionable ideas for the busy trader delivered daily right up front
Wednesday uncertain.
ES pivot 2029.92. Holding above is bullish.
Rest of week bias uncertain technically.
Monthly outlook: bias higher.
YM futures trader: no trade.
Recap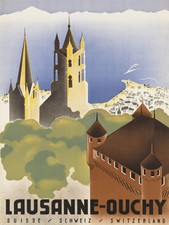 T
hings were looking good Tuesday morning for my conditional call. ES was holding below its pivot after noodling around that level early in the wee hours. Then suddenly, surprise! Auntie Janet started going on about the economy this, interest rates that and it was all music to Mr. Market's ears. The Dow took off and finished with a decent 98 point gain. I think that had Janet not spoken on Tuesday, the market would have indeed closed lower. But that's one of the words I've sworn I'd never use in this blog ("woulda") so it is what it is. We retake out seat in the never-ending waiting room and look forward to the next bus. That's just one of the occupational hazards of technical forecasting.
The technicals
The Dow
: After two nervous days of indecision, the Dow finally resolved to the upside after Ms. Yellen's comments on Tuesday with a 0.56% green candle that arrested the decline in the indicators and kept them just barely overbought. I view it as a big bullish engulfing candle so more upside is not out of the question.
The VIX
: Auntie J's effects were most pronounced in the VIX, which tumbled nearly 10% on Tuesday in a tall red marubozu, giving up both the 15 and 14 handles to end right back down to 13.82, matching the lows of last week. So that's now support, but the upward movement of the indicators has revered just off oversold and the stochastic has made a quick flip to a bearish crossover. I hesitate to infer too much from this action as with any sudden development. Let's see how things play out on Wednesday first.
Market index futures:
Tonight, all three futures are essentially flat at 12:35 AM EDT with ES up just 0.02%. Even more than the Dow, ES just took off after the big news, ending back up to 2047.50, its best close of the year so far, and clearing resistance at 2044. And even this big green candle wasn't enough to send the indicators back to overbought, though it did induce a new bullish stochastic crossover. The new overnight does seem to be running out of steam a bit though so there's something od a question mark here.
ES daily pivot
: Tonight the ES daily pivot rises again from 2029.92 to
2038.67.
That still leaves ES above its new pivot so this indicator continues bullish.
Dollar index
: The dollar s might be expected took its biggest dive in two weeks on Tuesday after the big news, ending off 0.83% to kill a week-long rally for a bearish setup on a rising RTC exit. It also formed a bearish stochastic crossover and sent the indicators lower before ever hitting overbought. All looks like more downside to come.
Euro
: And just invert everything I wrote about the dollar for the euro. It made a perfect mirror image so it looks higher on Wednesday.
Transportation
: Perhaps the biggest beneficiaries of Ms. J's largess on Tuesday were the trans,, easily doubling the Dow's performance with a tall green candle that popped them right out of their week-long descending RTC for a bullish setup. Indicators remain only halfway to oversold but everything else here now looks bullish.
Accuracy:
Month right wrong no call conditional batting Dow
average points
January 9 5 5 0 0.643 1433
February 9 3 5 3 0.800 1133
March 7 6 5 1 0.571 190
And the winner is...
The last two days of March are historically bearish according to
The Stock Traders Almanac
. But with an "all clear" seemingly just sounded by the Fed and with no bearish signs to speak of on the charts tonight, it's possible the bull could run some more on Wednesday. However, these news-driven pops tend to distort the underlying picture so the charts have to be taken with a grain of salt. With the overnight futures starting to sag a bit, I'm not all that convinced that there's much upside left here. I'm afraid the best I can do right now is to call
Wednesday uncertain
.
YM Futures Trader
No trade tonight..