The Hoot
Actionable ideas for the busy trader delivered daily right up front
Monday uncertain.

ES pivot

2095.50. Holding above is bullish.
Rest of week bias lower technically.
Monthly outlook: bias lower.
YM futures trader: short from 17,740 covered at 17,717.
Recap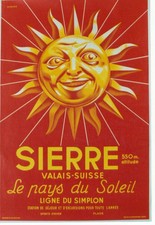 L

ast Thursday night I continued to be perplexed by a positive plethora of confusing market signs so I just gave up and called Friday uncertain. As it turns out we saw pretty much a carbon copy of what we got all week long - three reversal signs in a row but no real trend developing despite some absolutely appalling jobs number. Perhaps now that everyone is back at work and we have a full week on the table, we'll see things start moving again.
The technicals
The Dow
:
The Dow exited a rising RTC last Tuesday and then gave us a bearish trigger on Wednesday. But Thursday and Friday stubbornly refused to break. Indeed Friday gave us a tall doji star. Indicators are slowly coming off overbought and moving lower so the overall tone here is still negative.
The VIX
: On Friday the VIX dropped 1.17% in an unusual move as it fell on a day the rest or the market also moved lower. It nearly touched its lower BB as it successfully tested 10 month long support. But it also formed a bearish stochastic crossover from a low level. And that contradicts the hammer candle laving this chart entirely up in the air. (Though those low-level stochastic crossovers are never a good sign).
Market index futures:
Tonight, all three futures are mixed at 12:31 AM EST with ES down 0.05%. ES put in four reversal candles in a row last week before finally coming down a bit on Friday. But this stubby red candle had the effect of sending ES off overbought and completing a bearish stochastic crossover. And with the new Sunday overnight not seeming to be too interested in advancing, this chart looks negative for Monday.
ES daily pivot
: Tonight the ES daily pivot falls from 2098.42 to
2095.50.
That still leaves ES above its new pivot so this indicator continues bullish.
Euro, daily
Dollar index
: Whoa! There was nothing wishy-washy about the dollar last Friday as it cratered a big 1.61% on a massive gap-down red marubozu for its worst loss since March 10th. That sent the indicators oversold but the stochastic is still in full-on bearish mode and we've yet to touch the lower BB so I'm not sure the selling's done here.
Euro
: And of course the euro was the mirror image to the dollar, leaping out of a seven-day congestion zone just above its 200 day MA in spectacular fashion all the way back to 1.13480 in a single bound. Indicators are now just overbought but the stochastic has yet to start curving around so I can't really call a move lower here. Just take a look at this chart.
Transportation
: On Friday the trans put in a very tall red hammer that successfully tested their 200 day MA. But it was also a bearish trigger on a rising RTC exit. And with indicators remaining overbought and a fresh bearish stochastic crossover in full force, this chart looks more bearish than anything tonight.
Accuracy:
Month right wrong no call conditional batting Dow
average points
January 9 5 5 0 0.643 1433
February 9 3 5 3 0.800 1133
March 8 6 6 1 0.600 222
April 6 4 8 2 0.667 416
May 9 3 4 4 0.813 756
June 0 1 2 0 0.000 -49
And the winner is...
Apparently, not much has changed tonight. The contradictory chart signs just continue as the market still searches for a direction. The fact that Auntie Janet will be speaking on Monday isn't helping any. So all things considered, I might as well just call
Monday uncertain
. The market still feels toppy to me, but Fed heads are a bus you never want to stand in front of.
YM Futures Trader
We went short last Wednesday at 17,740, watched the trade move against us on Thursday but hung in there and were finally rewarded with a move down to 17,717 at which point I decided to get out while the getting was good with a 23 point profit. While I feel there might very well be more profit in a short position at this point, I just didn't want to remain in the market over the weekend.