The Hoot
Actionable ideas for the busy trader delivered daily right up front
Monday lower.

ES pivot

2089.92. Holding below is bearish.
Rest of week bias uncertain technically.
Monthly outlook: bias higher.

Single stock trader: VZ now a speculative swing trade buy.
Recap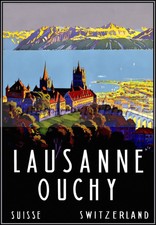 I
decided to take last week off because I wasn't expecting much action at all on the holiday-shortened week. And nothing is pretty much what we got with the Dow trading in a tiny range all week long and moving very little. But now with everybody full of turkey and back to work again it's time to see where is market is headed on Monday. So let's get right to the charts as we close out the month
The technicals
The Dow
: There's really very little to say about this chart tonight other than the fact that the indicators are all highly overbought at this point and with a pile of dojis in place it looks like there's more downside risk and upside potential at this point.
The VIX
: Last Tuesday VIX made a failed attempt to break above its 200-day MA. That was followed by a gap-down red candle on Wednesday and then a tall inverted hammer on Friday in a short session. All of this leaves the VIX now quite oversold and the stochastic primed for a bullish crossover. Of course it's hard to say after a holiday-shortened week like this but right now it looks like the VIX has a better than even chance of moving higher on Monday.
Market index futures:
Tonight, all three futures are lower at 12:47 AM EST with ES down 0.17%. After a week's worth of dojis and going nowhere, on Sunday night ES is offering us more of the same. It is down slightly in the new Sunday overnight but still within a week-long trading range. However the indicators tell a different story. They have now fallen off of extreme overbought levels and the stochastic has formed a bearish crossover. Therefore this chart definitely looks lower for Monday.
ES daily pivot
: Tonight the ES daily pivot falls from 2087.58 to
2089.92.
.That puts ES back below its new pivot so this indicator is back to bearish.
Dollar index
: The dollar meanwhile wobbled its way higher last week, but despite hitting a close not seen since last April 13th it has yet to hit overbought on the indicators. Therefore with the upper BB still a ways above us it looks like the dollar still has room to run higher on Monday.
Euro
: And similarly, last week the euro continued wending its way lower as it continued what is now a two month long descending RTC after dropping below its 200-day MA on October 22nd. That left it closing Friday at 1.0602, its lowest close since April 13th. And even with all of that the indicators are not yet oversold. And with further downside in the new Sunday overnight it looks like selling is not yet over.
Transportation
: The trans fell for two days last week before putting in a tall hammer. On Friday they rose out of a short falling RTC for a bullish setup. Indicators remain just short of overbought but the stochastic is starting to curve around for a bullish crossover. So this chart actually looks more bullish than bearish at this point.
Accuracy:
Month right wrong no call conditional batting Dow
average points
January 8 6 4 1 0.563 627
February 6 4 5 3 0.692 183
March 7 6 5 4 0.647 976
April 3 8 7 0 0.273 1
May 6 5 5 2 0.615 581
June 8 6 3 4 0.706 552
July 10 1 5 4 0.938 1212
August 10 2 3 2 0.857 2314
September 7 4 8 1 0.667 1404
October 7 7 5 1 0.533 538
November 3 6 4 2 0.455 -429
And the winner is...
The last trading day of November according to
The Stock Trader's Almanac
is bearish. And the overall look of the charts tonight seems to support that. Therefore I am going to go ahead and call
Monday lower
.
Single Stock Trader
Verizon fell out of a rising RTC last week for a bearish setup. But that was not confirmed and instead we now have a stochastic that looks primed to form a bullish crossover as well as a bullish engulfing candle. So I am now going to call this a speculative swing trade buy for Monday.