The Hoot
Actionable ideas for the busy trader delivered daily right up front
Friday higher.

ES pivot

2087.17. Holding below is bearish.
Next week bias uncertain technically.
Monthly outlook: bias higher.

Single stock trader: VZ not a swing trade buy.
Recap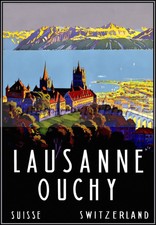 I
'm sure glad I called Thursday uncertain last night because the Dow had its worst day since late September on Thursday, down 252 points. You can blame the price of oil, the ECB, rising interest rate fears, or the phase of the moon - whatever. In any case it was a bad day at Black Rock. At least we now finally have a decisive break from a two week-long stretch of indecision so let's take a look at the charts and see which way Friday is going.
The technicals
The Dow
: On Thursday the Dow took a giant 1.42% dump to go crashing right back through its 200-day MA. That's a bad sign and left the indicators oversold, and continued the current bearish stochastic crossover. Just looking at the daily chart here there's really nothing bullish to say about it tonight.
The VIX
: Similarly on Thursday the VIX jumped right up through its own 200 day MA with a giant 13.83% pop that just exactly rang the gong on its upper BB at 19.45 before falling back a bit to 18.11. That continued the indicators rising towards overbought though they're are not there yet. However, the upper BB touch is always a bearish sign for the VIX so it's not certain it will move higher again Friday.
Market index futures:
Tonight, all three futures are higher at 12:56 AM EST with ES up 0.18%. And like everything else, on Thursday ES took its biggest drop since September 28th. This featured a test of its 200-day MA but that was successful as the MA provided support and it closed exactly on it at 2051.25. The indicators are now very close to oversold but not quite there yet. However with such a big drop in one day I would say a DCB or relief rally is not out of the question for Friday. And so far a non-trivial gain in the overnight Thursday seems to be supporting that idea.
ES daily pivot
: Tonight the ES daily pivot falls again from 2087.17 to
2062.17.
That still leaves ES below its new pivot so this indicator continues bearish.
US dollar daily ($USDUPX)
Dollar index
: On Thursday, the dollar got totally hammered courtesy of Super Mario with a with an unbelievable 2.39% death dive, one so big I couldn't even find anything comparable scrolling back five years. This monster gap-down red marubozu took the dollar oversold and sent all the indicators plunging lower. It is now very close to its 200-day MA and this chart if anything looks extremely overdone. I wouldn't be surprised to see some sort of a relief rally or at least a DCB off of this nonsense on Friday. Here - take a look at this chart. The 200 MA is the dashed orange line.
Euro
: And of course obviously on Thursday the euro took the opposite tack with an enormous green candle the likes of which I have literally never seen in the 10 years I've been doing this. It demolished its two month-long descending RTC to close back up to 1.0974, just short of its own 200 day MA. That sent all the indicators overbought in just one day and as evidence that the dollar decline may be overdone we see that the euro in the new Thursday overnight is declining significantly. So I would look for some measure of retracement here on Friday.
Transportation
: Like everything else on Thursday the trans had an absolutely miserable day dropping 1.8% to actually close below their lower BB at 7886. That leaves the indicators all oversold and the stochastic starting to curve around for a bullish crossover. But we need to see some sort of confirmation before calling this chart higher, especially now that we've got two large black crows on the books.
Accuracy:
Month right wrong no call conditional batting Dow
average points
January 8 6 4 1 0.563 627
February 6 4 5 3 0.692 183
March 7 6 5 4 0.647 976
April 3 8 7 0 0.273 1
May 6 5 5 2 0.615 581
June 8 6 3 4 0.706 552
July 10 1 5 4 0.938 1212
August 10 2 3 2 0.857 2314
September 7 4 8 1 0.667 1404
October 7 7 5 1 0.533 538
November 4 6 4 2 0.500 -350
December 1 0 2 0 1.000 168
And the winner is...
We had several important 200 day MA's on Thursday with the Dow and SPX both falling below them the VIX rising above it, and ES finding support on it. That's three negative to one positive, but I'll note that oil has found four month-long support on Thursday. The SPX Hi-Lo indicator hit 31.4 on Thursday which is near what we'd like to see for a reversal (though not quite). And the Dow and SPX both have support at their lower BB's very nearby. So call me crazy but I'm going to go waaay out on a limb tonight and just call
Friday higher
. I think we're due for a DCB at the least. Friday could be a hammer day. That's all she wrote. See you again Sunday night!
Single Stock Trader
Last night officially declared the latest Verizon trade dead and it was a good thing too because it fell further on Thursday, all the way down to exactly touch its lower BB at 44.33. That completes a bearish stochastic crossover and gives us two red candles in a row. So it's still too early to think about getting back in again.