The Hoot
Actionable ideas for the busy trader delivered daily right up front
Tuesday higher.

ES pivot

2084.42. Holding above is bullish.
Rest of week bias uncertain technically.
Monthly outlook: bias higher.

Single stock trader: VZ still a speculative swing trade buy.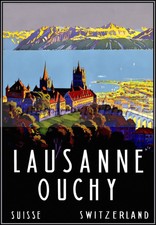 Recap
M
onday ran true to historical form as the Dow lost 79 points to close out November on a down note. That now brings us to December and we go right to the charts to see where the first day might be headed.
Quote of the Week
"I'm disappointed right now".
- Sheldon Silver, former Speaker of the New York State Assembly after being found guilty in federal court of all seven counts of fraud, extortion, and money laundering against him.
Not "I'm sorry", just "disappointed". Hey, it couldn't happen to a bigger blowhard. Silver, you arrogant career crook. Hopefully, you'll use your upcoming time in the slammer to contemplate the error of your ways. This restores my faith in karma. I guess sometimes there's justics after all.
The technicals
The Dow
: The Dow's tall red candle Monday was enough to send indicators off of their extreme overbought levels just to the very edge of overbought. The stochastic has also now completed a bearish crossover and is moving lower too. This move was also enough to break us out of last week's narrow trading range. So once again there is nothing bullish all about this chart tonight.
The VIX
: Last night I gave the VIX a better than even chance of moving higher on Monday and that's exactly what it did, gaining 6.68% to test its 200-day MA at 16.25. That test was rejected though but the VIX still managed to close just above 16 and just below the MA. This move also sent the indicators rising off of oversold and also gave us a fresh bullish stochastic crossover. This serves as confirmation for last Friday's inverted hammer and makes it likely that the VIX will take another stab at the 200 MA again on Tuesday. Basically it looks like there's still more upside available to the VIX at this point.
Market index futures:
Tonight, all three futures are higher at 12:16 AM EST with ES up 0.55%. On Monday ES had its biggest drop since November 13th as it fell out of its recent trading range to close back down to 2080. That just barely sent it off of overbought and also confirmed a bearish stochastic crossover. But what's interesting to note is that the new overnight is rising significantly and that is pushing it right back into that trading range as well as curving the stochastic around to cancel the bearish crossover. So at this point it's a little premature to call ES lower on Tuesday.
ES daily pivot
: Tonight the ES daily pivot falls again from 2089.92 to
2084.42.
That now puts ES back above its new pivot so this indicator turns bullish again.
Dollar index
: Last night I said the dollar still had room to run higher on Monday and so it did, gaining another 0.14%. But it did it on a perfect doji star which is something of a reversal warning. However the indicators are nowhere near overbought yet so we have to take that with a grain of salt. In fact the dollar remains in a two week long rising RTC and the upper BB is still a long ways from here. In fact there is no resistance until back to the beginning of last April. So while tonight is not outright bullish I just can't call the dollar lower yet from here.
Euro
: Last night I said that the selling in the euro didn't quite look over yet and indeed it wasn't as on Monday it fell again, this time back down - 1.0576, its lowest close since April 13th. That makes it three down in a row and the new overnight is going lower again as the euro remains in a month-long descending RTC. With the lower BB not until 1.0504 , the euro seems to be intent on touching that level before too long. In the meantime there's nothing bullish about this chart tonight.
Transportation
: Last Friday the trans exited a short descending RTC for a bullish setup. But that's why we require two days of upward activity for a confirmation of a trend reversal. And we did not get that as on Monday the trans greatly underperformed the Dow, losing 1.39% on a tall red marubozu that sent the indicators continuing lower, though they have yet to reach oversold. In any case with no support nearby until 8053 it looks like there's more downside to come here on Tuesday.
Accuracy:
Month right wrong no call conditional batting Dow
average points
January 8 6 4 1 0.563 627
February 6 4 5 3 0.692 183
March 7 6 5 4 0.647 976
April 3 8 7 0 0.273 1
May 6 5 5 2 0.615 581
June 8 6 3 4 0.706 552
July 10 1 5 4 0.938 1212
August 10 2 3 2 0.857 2314
September 7 4 8 1 0.667 1404
October 7 7 5 1 0.533 538
November 4 6 4 2 0.500 -350
And the winner is...
The charts don't look all that bullish at the moment to be sure nd although the first day of most months is bullish, that's not particularly the case for December. Still, December is one of the best months for the market and the futures are all sufficently higher that I don't feel like fighting this particular tape so I'm just going to call
Tuesday higher
.
Single Stock Trader
Last night I called Verizon a speculative buy and on Monday it did indeed gain another half a percent on high volume. That was enough to send the indicators moving higher though they are still only halfway to overbought. It also completed a nice bullish stochastic crossover. The resulting candle is a fat spinning top though so there's at least bit of the reversal warning here but one which requires confirmation. In the meantime I would just put a stop under this one and let it ride as we definitely don't have a solid bearish warning at this point.