The Hoot
Actionable ideas for the busy trader delivered daily right up front
Wednesday higher.

ES pivot

2095.00. Holding above is bullish.
Rest of week bias uncertain technically.
Monthly outlook: bias higher.

Single stock trader: VZ now a swing trade hold.
Recap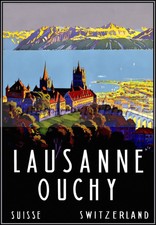 A
fter looking like it was going to break to the downside on Monday, on Tuesday the Dow instead reversed course to post a decent 168 point gain. That changes the picture so let's take a quick look at the charts to see where Wednesday is headed. There's no point in going into too much detail since with a bunch of Feddage due out, the conclusion is pretty much up in the air.
The technicals
The Dow
: After breaking to the downside on Monday from last week's tiny rangebound action, on Tuesday the Dow turned around and broke above the
upper
end of that range on a tall green marubozu. By putting in both lower lows and higher highs the Dow is now forming a small megaphone pattern and since those usually exit in the direction from which they were entered, that bodes well for the rest of the week. I'll also note that stochastic is now on the verge of a bullish crossover from a high level and as I always say those are often good for another day or two if higher prices.
The VIX
: Equally importantly , on Tuesday the VIX did try to break above its 200-day MA as I predicted last night. But this attempt failed even worse than Monday's and the VIX ended giving up totally, dropping over 9% on a fat inverted hammer. That sent the indicators right back to oversold and cancelled what looks like a developing bullish stochastic crossover. It also broke support at 15.14 and left the VIX just above its next support level at 14. So with nothing at all between here and there it's entirely possible that it could go lower again on Wednesday.
Market index futures:
Tonight, all three futures are slightly higher at 12:19 AM EST with ES up 0.02%. After looking decidedly bearish last night, ES greatly surprised me with a major advance on Tuesday that handily cleared recent resistance around 2091 to close all the way back up to 2100 on the dot. That leaves only resistance at 2103 at this point but all indicators are now back to overbought. So it's not clear if ES has enough gas in the tank to follow through on Wednesday.
ES daily pivot
: Tonight the ES daily pivot rises from 2084.42 to
2095.00.
.That still leaves ES above its new pivot so this indicator continues bullish.
Dollar index
: I was cautious about the dollar last night but on Tuesday it confirmed Monday's reversal candle with a fat gap-down red spinning top that left the indicators in disarray just short of overbought. Overall this chart looks more bearish than anything but it's hardly a given.
Euro
: After looking completely intent to reach parity by the end of the year, on Tuesday the euro staged something a major reversal with a tall green marubozu that brought it right back to 1.063. That caused all the indicators to reverse course just before they were going to hit oversold and also gave us a bullish setup on a descending RTC exit. So right now it looks like there's a chance the euro could follow through on Wednesday with some additional upside.
Transportation
: After an ugly looking Monday, on Tuesday the trans got almost all of it back following a tall red marubozu with a green one. That caused the indicators to stop their decline just before hitting oversold and also curved the stochastic around in preparation for a bullish crossover., leaving this chart sort of up in the air at the moment.
Accuracy:
Month right wrong no call conditional batting Dow
average points
January 8 6 4 1 0.563 627
February 6 4 5 3 0.692 183
March 7 6 5 4 0.647 976
April 3 8 7 0 0.273 1
May 6 5 5 2 0.615 581
June 8 6 3 4 0.706 552
July 10 1 5 4 0.938 1212
August 10 2 3 2 0.857 2314
September 7 4 8 1 0.667 1404
October 7 7 5 1 0.533 538
November 4 6 4 2 0.500 -350
December 1 0 0 0 1.000 168
And the winner is...
Although the charts are now all looking generally bullish tonight, that's not being reflected in the futures. My guess is that people are just going to sit on their hands until the latest Feddage is out of the way. So much as I'm thinking this market wants to go higher, I'm going to content myself with calling
Wednesday uncertain
.
Single Stock Trader
Verizon was a relative laggard on the Dow Tuesday advancing just 13 cents on a spindly spinning top. That left the indicators somewhat confused and wandering around halfway between oversold and overbought. Both momentum and RSI are falling but money flow and OBV are rising. In addition the stochastic now has a freshly completed bullish crossover so at this point it's kind of a toss up. My personal inclination would be to put a stop under it at this point and if it goes down on Wednesday then just let it go. If not then let it ride.