T
he Hoot
Actionable ideas for the busy trader delivered daily right up front
Friday uncertain.

ES pivot

2088.50. Holding below is bearish.

Next week bias

uncertain technically.
Monthly outlook: bias lower.
YM futures trader: no trade.
Recap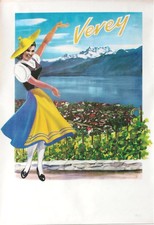 W
ell well well. The rollover I'd been expecting for three days now finally happened on Thursday as the Dow gave it up for 114 points lower. At least I had the sense not to go with this three day uptrend. I've seen this sort of whipsaw before and this was a classic case. Now perhaps we can get on with things and see what the charts have to say about Friday.
Dow daily
The Dow: Late last week the Dow provided us with two good reversal signs in arow that amounted to nothing as it put in three big days of gains this week. Just look at this tricky chart (click to enlarge). But the technicals finally prevailed as Wednesday's spinning top was confirmed with a big dump on Thursday. That dropped the Dow out of its rising RTC for a bearish setup and finally got the stochastic off the ceiling with a bearish crossover. Indicators are still overbought so this chart looks like there's more downside possible.
The technicals
The VIX
: I've been watching the VIX sitting at multi-month lows for days now. It finally took a tall hammer on Wednesday that just touched its lower BB to send it higher on Thursday, up five percent on a green marubozu. That finally completed a bullish stochastic crossover and bottomed out the indicators. This looks like a sign of higher to come.
Market index futures:
Tonight, all three futures are basically flat at 12:23 AM EDT with ES up just a single tick. On Thursday ES finally peeled off its upper BB to cut its winning streak at three with a drop back to 2078.75. That completed a bearish stochastic crossover and finally sent the indicators all off of overbought. The net impression is now bearish.
ES daily pivot
: Tonight the ES daily pivot falls from 2096.25 to
2088.50.
That now leaves ES right back below its new pivot so this indicator turns right back to bearish.
Dollar index
: Like the VIX, the dollar's been flirting with multi-month lows for a week now. We finally got a bump on Wednesday that was confirmed Thursday with another 0.11% gain. That was enough to curve the stochastic around for a bullish crossover and exit last week's descending RTC for a bullish trigger. That all looks like more upside on Friday.
Euro
: And on Thursday the euro followed up Wednesday's big dump with a long-legged doji that moved back down to 1.13115. That left the indicators confused with RSI rising but everything else falling and a new bearish stochastic crossover from a low level. That leaves this chart too tough for me, especially given the recent gyrations we've seen this week.
Transportation
: After a classic doji star on Wednesday, the trans confirmed it on Thursday with a big 1.21% dive, doubling the Dow's loss on the day on a tall red marubozu. That sent the indicators all moving off extreme overbought (finally) and completed a bearish stochastic crossover, also finally. That makes this chart look continued bearish.
Accuracy:
Month right wrong no call conditional batting Dow
average points
January 9 5 5 0 0.643 1433
February 9 3 5 3 0.800 1133
March 8 6 6 1 0.600 222
April 4 4 5 1 0.556 148
And the winner is...
Tonight the net outlook from the charts is decidedly bearish, but I've been burned twice this week by charts. The key to trading is knowing when to hold 'em and when to fold 'em. Any other time I'd just call this setup as a lower close but Mr. Market may have one more trick up his sleeve for Friday so I'm just going to call
Friday uncertain
.There's no law that says you have to play every day. That;s all she wrote. See you again Sunday night!
YM Futures Trader
No trade tonight..