The Hoot
Actionable ideas for the busy trader delivered daily right up front
Tuesday lower.

ES pivot

2074.83. Holding below is bearish.

Rest of week bias

lower technically.
Monthly outlook: bias lower.
YM futures trader: no trade.
Recap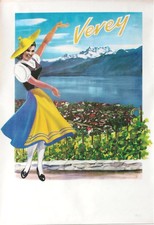 I
'll admit to being a bit surprised by Monday's action. I had figured that a failure of the OPEC oinkers to agree on production cuts would make oil move lower, not higher and yet it ended the day up two thirds of a percent. And as has been its wont of late, the market followed suit with the Dow gaining almost as much, tasking my call for a lower close with it. At least now we have some fresh charts to work off of so let's get to them and figure out what this all means for Tuesday.
The technicals
The Dow
: To my surprise, the Dow resolved two days of reversal warnings after hitting its upper BB to the upside o Monday with a green candle that closed above the upper BB and reclaimed the 18K handle for the first time since last July. But that also leaves the indicators extremely overbought and the stochastic on the verge of a bearish crossover. We remain in a week-long rising RTC so there's nothing technically bearish here. I'm just worried about being so overextended.
The VIX
: The VIX meanwhile just fell all day long Monday to come right back down to support just above 13.20. That sent the indicators oversold and the stochastic curved around primed for a bullish crossover. At this point, it looks like there's a lot more upside potential than downside risk here.
Market index futures:
Tonight, all three futures are mixed at 12:13 AM EDT with ES up 0.07% but YM down 0.12%. After looking for all the world like it was going to fold after two reversal warnings last week, on Monday ES instead zoomed higher on a tall green near-marubozu that closed above its upper BB to just 2086.75. That's the mother of all bullish engulfing patterns and leaves the indicators all overbought, though not extremely so. The only caveats here are that we're now hard against six month resistance and volume has been declining for a week now making me wonder if ES has the mojo to continue higher on Tuesday.
ES daily pivot
: Tonight the ES daily pivot rises from 2074.83 to
2078.00.
That now places ES above its new pivot and so this indicator flips right back to bullish.
Dollar index
: After a tall hanging man last Thursday and confirmation Friday, the dollar continued lower on Monday with a gap-down red spinning top off another 0.24%, That sent the indicators lower and left the stochastic on the verge of a bearish crossover.
Euro
: After a bullish engulfing candle last Friday, the euro rose nicely on Monday to close at 1.1332 on a broad green spinning top. That was enough to just complete a bullish stochastic crossover with indicators still just oversold, so that all looks positive for Tuesday.
Transportation
: The trans also rose on Monday but only half as much as the Dow, failing to break their intraday highs from the last two days. Indicators are extremely overbought here too and the stochastic is also about to execute a bearish crossover. Despite Monday's gains, the net impression is bearish.
Accuracy:
Month right wrong no call conditional batting Dow
average points
January 9 5 5 0 0.643 1433
February 9 3 5 3 0.800 1133
March 8 6 6 1 0.600 222
April 4 2 4 1 0.714 240
And the winner is...
Tonight most of the charts are sitting on or near important S/R lines. The VIX in particular looks ready to move higher. I also found Monday's rally lacking in conviction. But deciding when the market's going to give it up is tougher than usual right now. All the Hi-Lo indices are kind of flattened out and not giving any meaningful signs. Last night I thought the market was toppy and called it lower and I paid the price on Monday. But you know what? It still looks toppy. So I'm going to go waaay out on a limb and call
Tuesday lower
.
YM Futures Trader
No trade tonight..