The Hoot
Actionable ideas for the busy trader delivered daily right up front
Wednesday lower.

ES pivot

2092.33. Holding below is bearish.

Rest of week bias

lower technically.
Monthly outlook: bias lower.
YM futures trader: no trade.
Recap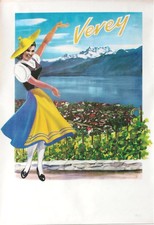 A
h well - I did say last night that I was going out on a limb calling the market lower Tuesday, and while the Dow did fall briefly into negative territory after opening positive, an afternoon rally ended the day with a 49 point advance, propelled by a big jump in the price of oil. In any event we now move on to Wednesday and see if anything besides oil matters anymore.
The technicals
The Dow
: forget all the reversal warnings. On Tuesday the Dow kept climbing up its upper BB leaving the indicators extremely overbought (RSI=91.39). This green spinning top is yet another reversal sign but those don't seem to mean much lately.
The VIX
: Just when it looked like the VIX wasn't likely to go any lower - it did, off another percent on Tuesday down to 13.24 on a narrow green spinning top/doji-ish affair. Indicators are even more oversold than yesterday, we're sitting on multi-month support, the stochastic is flat on the floor ready for a bullish crossover any moment - but it's not happening. Whaaa...???
Market index futures:
Tonight, all three futures are lower at 12:29 AM EDT with ES down 0.29%. After a great day Monday, ES just kept right on going Tuesday for a record (for this contract) 2093.75 close. The indicators remain extremely oversold and the stochastic is flattened out at the top Right now we're just waiting for the other shoe to fall. And waiting ... and waiting...
ES daily pivot
: Tonight the ES daily pivot rises again from 2078.00 to
2092.33.
That's enough to put ES back below its new pivot so this indicator now turns bearish.
Dollar index
: Like many other charts, on Tuesday the dollar shrugged off Monday's gap-down spinning top with an even bigger gap down red marubozu falling all the way back to levels not seen sine last week - and eight months ago. This dump also gave us a clear bearish stochastic crossover so with all the indicators falling it's entirely possible there could be more downside left here on Wednesday
Euro
: And the euro made it three up in a row on Tuesday with a big gain back to 1.1393. But the indicators are confused with the stochastic rising but everything else falling. The new overnight is also moving lower, casting doubt on the euro's ability to go for four.
Transportation
: What looked like an imminent bearish stochastic crossover last night wasn't, as the trans popped an impressive gap-up 1.29% on Tuesday to clear six-month resistance at 8084 in a single bound, just touching their upper BB before falling back a bit. Like the Dow, we're way overbought here.
Accuracy:
Month right wrong no call conditional batting Dow
average points
January 9 5 5 0 0.643 1433
February 9 3 5 3 0.800 1133
March 8 6 6 1 0.600 222
April 4 3 4 1 0.625 191
And the winner is...
The turn we've been waiting for for two days now may finally be at hand with a move lower in oil tonight due apparently to the end of a Kuwaiti oil worker's strike. That seems to be taking the Asian markets lower along with our own futures. I really hate to sound like the Owl Who Cried Wolf and I realize it looks like I'm engaging in the traders Deadly Sin of Tape Fighting but I just have to think the market's going
lower Wednesday
. I know, I know - but this time I mean it. If I'm wrong this time, I'm taking the rest of the week off.
YM Futures Trader
No trade tonight..