The Hoot
Actionable ideas for the busy trader delivered daily right up front
Monday lower.

ES pivot

2074.83. Holding below is bearish.

Rest of week bias

lower technically.
Monthly outlook: bias lower.
YM futures trader: no trade.
Recap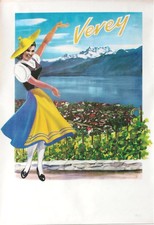 W
ell it looks like I picked a good day to take a vacation last Friday since the Dow ended the day off all of 29 points. Tonight we're back in business but it's going to be a Night Owl Lite night again. Op-ex Friday was pretty much a bust and more or less a re-run of Thursday so there's not much to learn from doing the detailed charts. So tonight it's just the results, no blather,
The technicals
Market index futures:
Tonight, all three futures are lower at 12:21 AM EDT with ES down 0.60%.
ES daily pivot
: Tonight the ES daily pivot dips from 2075.58 to
2074.83.
ES has now fallen well below the new pivot so this indicator turns bearish.
Accuracy:
Month right wrong no call conditional batting Dow
average points
January 9 5 5 0 0.643 1433
February 9 3 5 3 0.800 1133
March 8 6 6 1 0.600 222
April 4 1 4 1 0.833 347
And the winner is...
The market's been looking kind of toppy for the past two days as the Dow encountered strong resistance just south of 18,000 after hitting its upper BB. Tonight, judging by the futures and oil moving lower again it looks like it's finally ready to roll over so I'm going to go ahead and call
Monday lower
.
YM Futures Trader
No trade tonight..