The Hoot
Actionable ideas for the busy trader delivered daily right up front
Thursday uncertain.

ES pivot

2096.25. Holding above is bullish.

Friday bias

uncertain technically.
Monthly outlook: bias lower.
YM futures trader: no trade.
Recap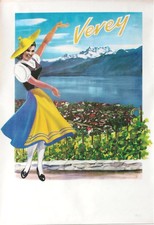 O
K, that's it - another day, another miss. I'm done with this. I'm perfectly willing to admit this market has me stumped. After calling it lower once again, on Thursday the Dow just kept right on motoring higher against all expectations. Well I'm out. With all the usual clues I use now stretched out to extreme values, I have nothing left to guide me and therefore I just throw up my hands. I'm just going to take a day off. The market tonight looks a lot like it did last night and the night before. Somehow it just refuses to go down. Not that I'm complaining since I'm always net long anyway. But enough is enough and I'm done. No charts, no call, I simply have nothing useful to say tonight.
The technicals
Market index futures:
Tonight, all three futures are higher at 1:27 AM EDT with ES up 0.20%.
ES daily pivot
: Tonight the ES daily pivot rises yet again from 2092.33 to
2096.25.
And ES is once again above its new pivot so this indicator is back to bullish.
Accuracy:
Month right wrong no call conditional batting Dow
average points
January 9 5 5 0 0.643 1433
February 9 3 5 3 0.800 1133
March 8 6 6 1 0.600 222
April 4 4 4 1 0.556 148
And the winner is...
Right now all the charts are looking pretty bullish, so I'm definitely not going to call the market lower for Thursday - yes, I plead guilty to tape-fighting the past two days. But I'm thinking the market is acting strangely this week so I'm just not willing to commit right now. Ordinarily I'd say we're going higher but let's just call
Thursday uncertain
and leave it at that. I really don't feel like getting whipsawed at this juncture.
YM Futures Trader
No trade tonight..